Black History Month
Events and information about African American history across the City of St. Louis
About Black History Month
Each February, Black History Month pays tribute to the generations of African Americans who struggled with adversity to achieve full citizenship in American society.
This year's Black History Month has events all around the City throughout February. These events celebrate, inform, and educate residents on the history of African Americans in St. Louis.
African American History Map
The Planning and Urban Design Agency's Map of the Month is about Black History in St. Louis.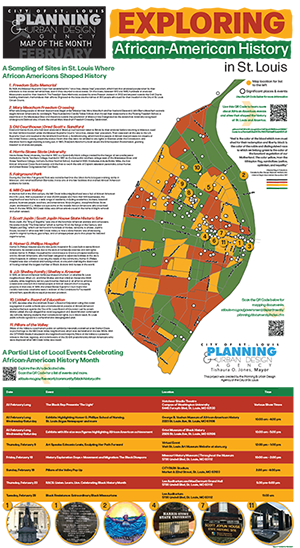 Black History in St. Louis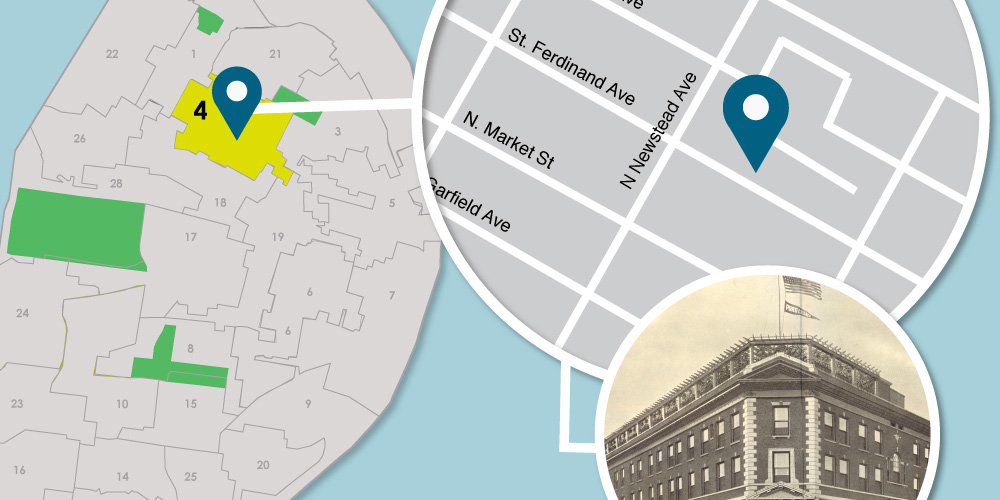 Too often the history of our city goes untold. The streets we walk down or houses we pass have a storied past that is all too often forgotten. To commemorate Black History, we share the stories of places in our city that in one way or another have been home to the rich history of Black St. Louisans.
Museums, libraries, memorials, and online resources where you can learn more about black history in St. Louis.