Covenant Blu Grand Center
Covenant Blu Grand Center general boundaries are defined as Cass Ave. on the North, southward Dr. Martin Luther King Dr. to N. Compton Ave. on the East, westward to Lindell Blvd. on the South, northward to N. Vandeventer Ave. on the West to Cass Ave.
Useful Contacts
Aldermen
Neighborhood Improvement Specialist(s)
Citizens' Service Bureau
Parks in Covenant Blu Grand Center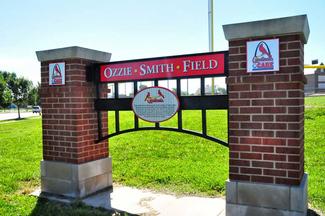 The park used to be called Garrison-Brantner-Webster (street surrounding the park) but was changed to Jet Banks Park.
12 comments from people like you have helped us improve this page. Keep the feedback coming!