Gravois Park
Gravois Park general boundaries are defined as Cherokee St. on the North, southward to S. Jefferson on the East, westward to Chippewa St. on the South, northward to S.Grand Blvd to Gravois Av. eastward to Potomac St., northward to S. Compton Ave. on the West to Cherokee St.
Useful Contacts
Aldermen
Neighborhood Improvement Specialist(s)
News
Health News: PIER Plan 2016 events
Come join the City of St. Louis and our community partners as we bring our services directly to your neighborhood.
Department of Health | Press release | 05/20/2016
Parks in Gravois Park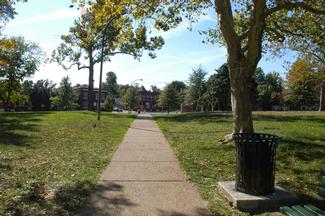 One of the original Commons grants of 1812, it is presently bounded by Louisiana and Compton Avenues and on its north and south sides by Potomac and Miami Streets. However, in its early days, this was a rather isolated location and the Park was little frequented by the public.
2 comments from people like you have helped us improve this page. Keep the feedback coming!