Holly Hills
Holly Hills general boundaries are defined as Bates St. northward to the Missouri Pacific Railroad, eastward to Walsh St. on the North, southward to S. Grand Blvd on the East, westward to Holly Hills St. on the South, northward to Leona St. on the West, to Bates St.
Useful Contacts
Aldermen
Neighborhood Improvement Specialist(s)
Citizens' Service Bureau
Parks in Holly Hills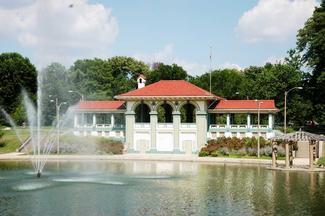 Carondelet Park ranks as St. Louis' third largest park. It boasts a beautiful boathouse, a fantastic rec-center and pool, walking paths, tennis courts, ball fields, horseshoe pits, playgrounds, etc. Most of all, the location is impeccable.
12 comments from people like you have helped us improve this page. Keep the feedback coming!