The Greater Ville
The Greater Ville general boundaries are defined as Natural Bridge Ave. on the North, southward to N. Vandeventer Ave. on the East, westward to Dr. Martin Luther King Drive northward to N. Sarah St. westward to St. Louis Ave. southward to N. Taylor Ave., westward to Dr. Martin Luther King Drive, on the South, northward on Marcus Ave. on the West to Natural Bridge Ave.
Useful Contacts
Aldermen
Neighborhood Improvement Specialist(s)
Citizens' Service Bureau
Parks in The Greater Ville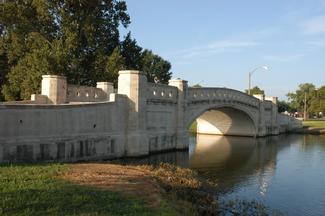 Fairground Park is a municipal park in St. Louis, Missouri, that opened in 1908. It was originally a privately owned facility, used by the St. Louis Agricultural and Mechanical Association for the St. Louis Exposition from 1856 through 1902, though interrupted by the Civil War when the Fairgrounds were used as a Union encampment known as Benton Barracks. The annual exposition ceased in 1902 as preparations for the 1904 World's Fair began. Another blow to the fair's revival after 1904 was the abolition of horse racing in Missouri in 1905.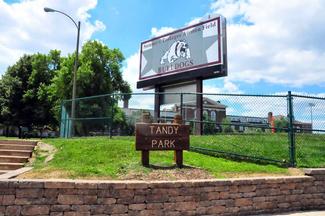 The park is named in honor of Captain Charlton H. Tandy who was a Civil War military figure and a pioneer in the black education effort in Missouri.
12 comments from people like you have helped us improve this page. Keep the feedback coming!