The Hill
The Hill general boundaries are defined as Manchester Ave. on the North, southward to S. Kingshighway Blvd. on the East, westward to Southwest Ave. and Columbia Ave. on the South, northward to Hampton Ave. on the West to Manchester Ave.
Useful Contacts
Aldermen
Neighborhood Improvement Specialist(s)
Citizens' Service Bureau
Parks in The Hill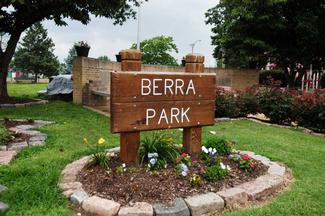 The park was named Virgo Park when the site was purchased by the city in 1945. In November, 1965 it was renamed in honor of the late Louis G. "Midge" Berra, who was a long time political force in the area, in November, 1965.
12 comments from people like you have helped us improve this page. Keep the feedback coming!