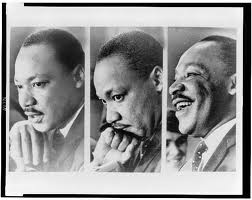 Monday, January 20, 2014, will mark the Rev. Dr. Martin Luther King, Jr. federal holiday.  This milestone is a perfect opportunity for Americans to honor Dr. King's legacy through service.  The MLK Day of Service empowers individuals, strengthens communities, bridges barriers, creates solutions to social problems, and moves us closer to Dr. King's vision of a "beloved community."
People of all ages, backgrounds, and abilities are invited to get involved in this "day on, not a day off."  Make a difference by volunteering at a service project in your neighborhood or plan your own service project.  
To learn more, visit the mlkday.gov website.
# # #