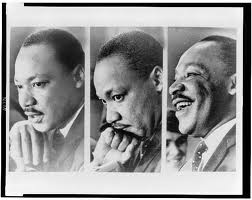 Since its establishment in 1985, the Martin Luther King, Jr. State Celebration Commission has recommended and fostered appropriate activities for the recognition and celebration of Martin Luther King Day in the State of Missouri.
The 32nd Annual Dr. Martin Luther King, Jr. Statewide Celebration Kick-off Program for Missouri will be held at 6:30 p.m. Saturday, January 6, 2018 at Harris-Stowe State University in the Henry Givens Administration Building, Main Auditorium, 3026 Laclede Avenue. The keynote speaker will be Bakari Sellers, CNN Analyst, Attorney, & Former State Representative. The celebration and award ceremony will bring together people from all walks of life and will be the first of many events this year to pay tribute to the life and legacy of Dr. King.
For more information, visit the Missouri Dr. Martin Luther King Jr. Statewide Celebration page on Facebook.
# # #