This article is 8 years old. It was published on May 8, 2014.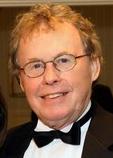 William "Bill" Siedhoff to Receive Lifetime Achievement Award at
Crisis Nursery Professional Conference
 Saint Louis Crisis Nursery has announced that William "Bill" Siedhoff, director of the Department of Human Services, City of St. Louis, will receive the agency's Lifetime Achievement Award at its 2014 professional conference, which will be held from 8:30 a.m. to 12:30 p.m., Friday, May 9 at Maryville University Auditorium (650 Maryville University Drive, 63141).
 Siedhoff, a longtime supporter and chair of Saint Louis Crisis Nursery's Advisory Board, joins a shortlist of honorees to receive the prestigious accolade for his significant contributions to the safety and protection of the City's at-risk children and homeless families, as well as those served by Crisis Nursery. 
The conference, generously co-sponsored by Maryville University's School of Health Professions and The St. Charles County Family Stress Council, will also feature presentations by:  Bob Bertolino, PhD, Associate Professor of Rehabilitation Counseling at Maryville University in St. Louis; Susan Stith, MA, Senior Director of Diversity, Inclusion and Corporate Giving at Express Scripts; and Kim Whitrap, BS, Crisis Intervention Advocate at Woman's Place.
 The Lifetime Achievement Award will be presented to Siedhoff at 9:00 a.m.
 For more details, please contact Val Joyner, Crisis Nursery PR manager at (314) 292-5770, (510) 798-1131 (during event), or val@crisisnurserykids.org.
# # #
Department:


Department of Human Services


Topic:


Employees