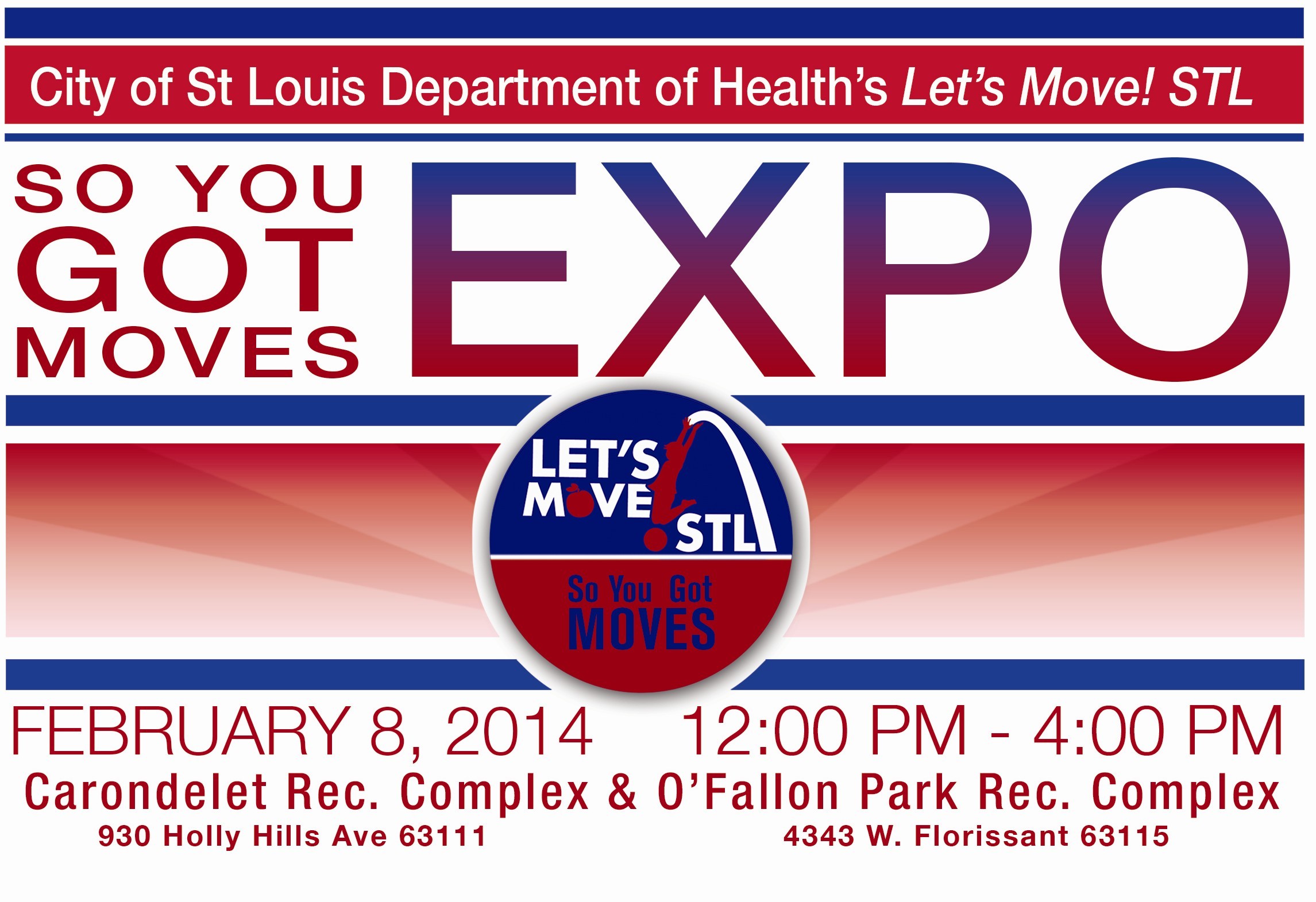 Celebrate the 4th Anniversary of Let's Move! STL
This year is the fourth year that Let's Move! has been in effect.  Let's Move! is a comprehensive initiative launched by First Lady Michelle Obama, dedicated to solving the challenge of childhood obesity within a generation.  As you may know, Let's Move! is about ensuring children are on the path to a healthy future throughout their earliest months and years of life.
As a Let's Move City, St. Louis is committed to healthy futures for all its residents, young and old alike.  As a part of that commitment, the City of St. Louis will celebrate the 4th Anniversary of the Let's Move! STL initiative at two main locations this year: the Carondelet Park and O'Fallon Park Recreation Complexes. Numerous City and regional agencies have come together for this event in an effort to promote better health in our community.  Planned activities include a variety of physical activities; cooking demonstrations; crafts and games for the kids; dance and tumbling performances; giveaways; and raffle prizes including family memberships to the participating YMCA facilities. Attendees can also access valuable health information and services as well as join the City's new JUMP N2 Shape movement.
Come enjoy this fun-filled day with your family.  The event will take place from 12:00 P.M. to 4:00 P.M.  Admission is free for all participants during the scheduled time.  This also provides a free opportunity to check out all that the YMCA has to offer you to be healthy and fit in the year ahead.
Were you planning to visit one of the City recreation centers on that Saturday? Great news: all City recreation centers will be celebrating the fourth anniversary of Let's Move! STL by providing special activities, too.  If you cannot make it out to either of the YMCA's, please join the Let's Move! STL celebration by visiting your local City recreation center.
Health Department
City of St. Louis
��@
Department:


Department of Health


Topic:


Health