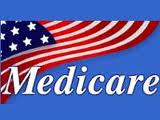 Q:  Why is Medicare redesigning the claims statement? Aren't there higher priorities?
A: The claims statement, known as the Medicare Summary Notice (MSN) is mailed out quarterly to beneficiaries in original Medicare (not those in Medicare Advantage).  The MSN explains what services and benefits were provided, how much Medicare paid for them, and a running total of your deductible.  The redesign will be used starting next year, and a side by side comparison of the old and new styles is already posted on the CMS website at www.cms.gov/apps/files/msn_changes.pdf
     This MSN redesign reflects more than 18 months of research and feedback from Medicare beneficiaries to provide enhanced customer service and respond to suggestions and input.  This MSN redesign is part of a new initiative, "Your Medicare Information: Clearer, Simpler, At Your Fingertips," which aims to make Medicare information clearer, more accessible, and easier for beneficiaries and their caregivers to understand. 
     It is one of our highest priorities because you, the Medicare beneficiary, are a key element in CMS's fraud prevention efforts. By making claims information clearer, and more understandable, it will be easier for you to spot if something is wrong, and notify us sooner.  If you see a claim for a service you didn't receive, or multiple claims for a single service, or anything else you think is wrong, let us know right away, at 1-800-MEDICARE (1-800-633-4227).  So it's very important that you read and understand the information in the MSN, and the redesign will make it easier for you to do that.
The redesign of the MSN includes several features not currently available to Medicare beneficiaries with the current MSN:
·    A clear notice on how to check the form for important facts and potential fraud;
·    An easy-to-understand snapshot of the beneficiary's deductible status, a list of providers they saw, and whether their claims for Medicare services were approved.
·    Clearer language, including consumer-friendly descriptions for medical procedures;
·    Definitions of all terms used in the form;
·    Larger fonts throughout to make it easier to read;
·    Information on preventive services available to Medicare beneficiaries.
Soon, the redesigned MSN will be available to beneficiaries on mymedicare.gov, Medicare's secure online service for personalized information regarding Medicare benefits and services; and, in early 2013, paper copies of the redesigned MSN will start to replace the current version being mailed.
Q:    What about other ways to prevent Medicare fraud?  What can I do to help?
 A:    The vast majority of Medicare transactions are completely legitimate.  But there are people out there trying to scam the Medicare system, and every dollar lost to them is a dollar we can't use to provide you with the health care you deserve.  So, guard your Medicare number like you would a bank account number.  Give it out only when you need to, such as a doctor's office or a hospital.  Don't allow someone else to use your number, and don't use anyone else's Medicare card.  Also, don't show your card in exchange for a cash payment, or to get a "free" service Medicare doesn't cover, such as a back massage.
CMS, the federal Medicare agency is working hard to prevent fraud, and the Affordable Care Act has given us new tools to stop it, such as allowing us to stop Medicare claim payments to someone we suspect of fraud.  Previously, we had to pay first, and ask questions later.  We are also using predictive computer technology to identify transactions that appear to have a high risk of fraud, just as banks do for credit card purchases they suspect.  Until the Affordable Care Act was passed two years ago, we weren't able to do that.  We have dedicated teams of investigators in numerous U.S. cities, working with the U.S. Department of Justice and the Office of Inspector General, devoted to stopping fraud.  These initiatives are paying off.  In the last year, we recovered more than $4 billion from unscrupulous people trying to defraud the Medicare program, to help keep your Medicare system stronger and more financially viable for the long term.
If you have a question about Medicare, call 1-800-MEDICARE, which is, 1-800-633-4227.  Medicare's national toll-free helpline is available 24 hours a day, seven days a week, or visit www.medicare.gov  or log onto www.healthcare.gov  to read more about the Affordable Care Act.
Department of Human Services
City of St. Louis

Department:


Department of Human Services