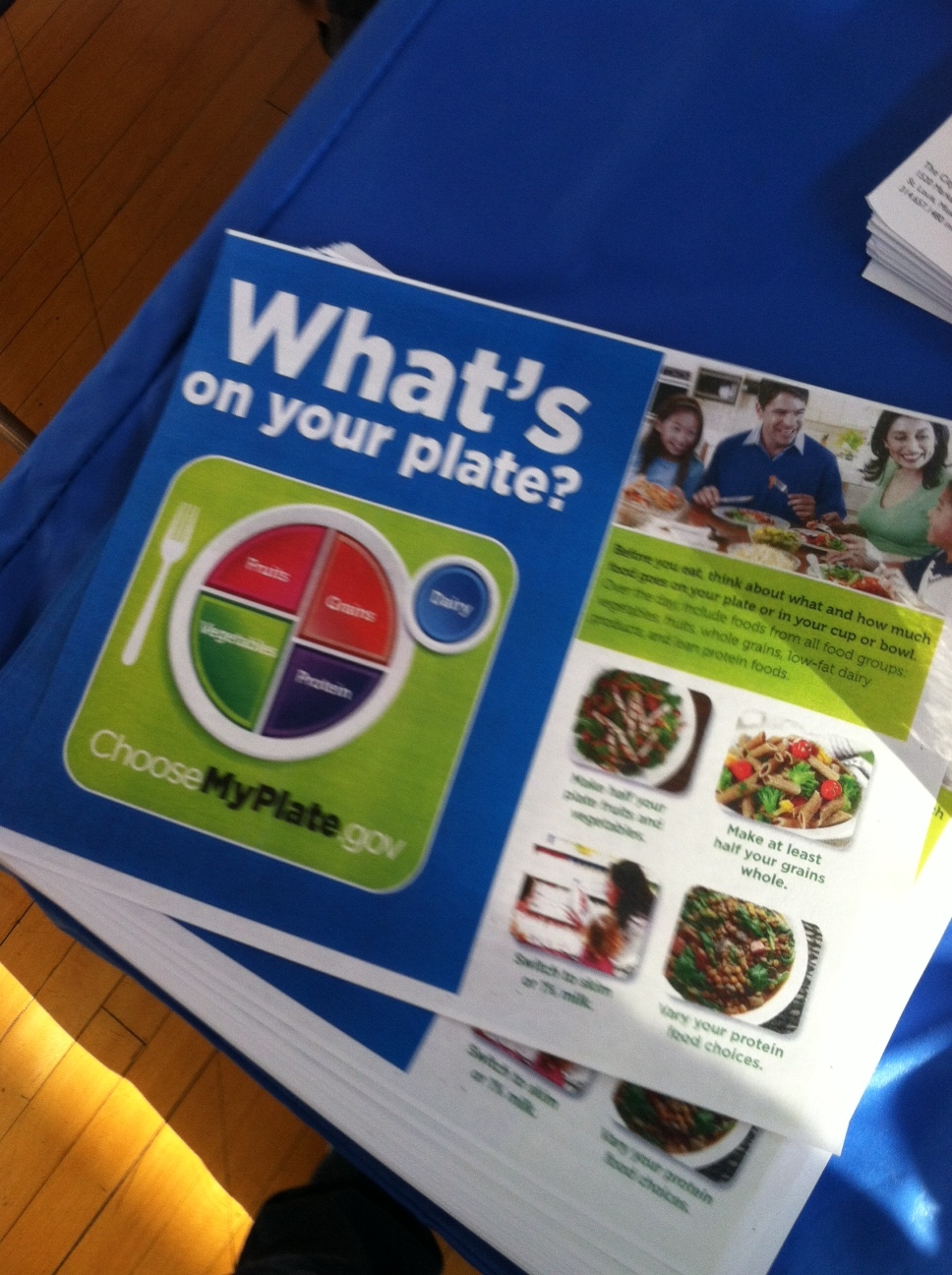 Celebrating National Nutrition Month 2012
 Today, more than 50% of all Americans die from chronic conditions such as heart disease, cancer, and stroke. Unfortunately the vast majority of the causes of such conditions are preventable, and through simple changes and lifelong commitment to habits which promote wellness, nearly every American can lead a vibrant life well into their later years. We have learned an incredible amount over the last century about the relationship between food and health. National Nutrition Month (NNM) celebrates that relationship by reminding and educating the public about the importance of putting wholesome, nutritious foods into the body in order to prevent diseases and promote optimal health. NNM is a nutrition education and information campaign by the Academy of Nutrition and Dietetics (formerly known as the American Dietetics Association) that runs annually in March. The campaign focuses attention on the importance of making informed food choices and developing sound eating and physical activity habits.
 Nutrition Services at the Health Department was in the St. Louis City community promoting nutrition throughout the month of March. NNM kicked off with a chili-tasting event. City employees got the opportunity to enjoy different kinds of homemade chili, traditional varieties contrasted with more exotic varieties, including a lentil based vegan chili. Saint Louis University Dietetic Intern Hannah Kimanthi encouraged everyone to expand their taste buds and try her low-fat, high fiber, vegetable-packed, vegan chili.
Incorporating variety and new things into the diet is a message of Nutrition Services and registered dietitians (RDs) everywhere. Throughout the month, Nutrition Services challenged City employees to increase their consumption of nutrient-dense foods by asking that they track their fruit and vegetable intake. Recording and reflecting on one's daily food intake is a great way to increase awareness of personal habits and learn about areas to improve. This past month, Nutrition Services also teamed up with Operation Food Search and sponsored a canned food drive to help bring well-rounded nutrition to others in need. The month culminated in a trip to the capital in Jefferson City, MO to advocate for the profession of nutrition and dietetics and provide nutritional expertise to the legislature. Nutrition Services was well-represented by registered dietitians Melissa White, Melissa Ramel and Lauren Landfried. (Check out the Health Institute website for more details on each of Nutrition Services' events and activities.)
 During National Nutrition Month, RDs are specifically recognized and promoted to the public and media as the most valuable and credible source of timely, scientifically-based food and nutrition information. It is important to understand the expertise of RDs as they have degrees in nutrition, dietetics, public health or other related fields from accredited colleges and universities, before practicing in the field under licensed RDs during an internship. You can find RDs working in a wide variety of community settings including hospitals, schools, public health clinics, nursing homes, fitness centers, food management, food industry, universities, research and private practice. Having experts in nutrition and dietetics involved in those arenas increases the distribution of correct information regarding nutrition and improves health outcomes.
 Celebrate and optimize your health by choosing to eat fruits, vegetables, whole grains and varied sources of protein each day. Lifelong habits such as these truly reduce your risk for the top causes of death in America while contributing to a higher quality of life in the later years of life.  If you need help doing that, seek out the expertise of a registered dietitian.
Department of Health
City of St. Louis
Department:


Department of Health


Topic:


Health