This article is 9 years old. It was published on October 7, 2011.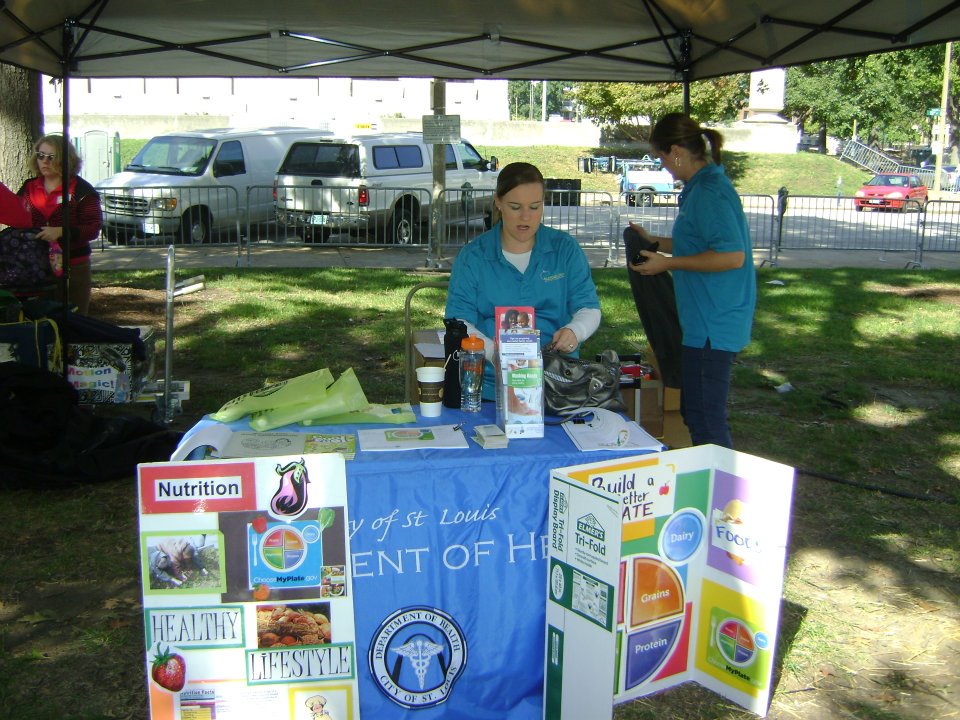 Developing a TASTE for Nutrition and Physical Activity
Nutrition Services was quite busy recently with the Taste of St. Louis. For anyone who doesn't know, the Taste of St. Louis is an award-winning, free festival showcasing the best of the City's food, art, music and culture.  The festival is usually packed, and this year was no exception.  Whether they were there to enjoy the variety of delectable foods, walk through the newly restored Peabody Opera House, just to enjoy the wonderful weather, or simply passing through on their way to one of the sporting events, it was obvious that the community was having a great time.
Nowhere was that fun more evident than in the specially-designated kids' area.  Once you passed the large Radio Disney sign, the festival was transformed into a magical playground of fun-filled activities for kids of all ages. From the ABC Chef Academy and the STL Food Factory booths, to the popular Magic House and Saint Louis Science Center stations, the festival provided a place for kids to have fun. Every booth and station provided a great view of the large Radio Disney stage featuring the 'up-and-coming' entertainers.  What a perfect place to promote healthier eating and physical activity.  This is where Nutrition Services' expertise came in handy.
Nutrition Services joined in the fun by providing several fun activities including the Dairy Twister game, activity dice, and the Choose a Better Plate game. Not only were the activities fun, but more importantly, they promoted healthier diets and more movement, key components of our Let's Move St. Louis initiative to fight obesity.  Every participant received a 'goodie bag' filled with important nutrition and health information, Let's Move STL items, and fun take-home activities. The event was a huge success, and every kid left with some physical activity and a smile!
In case you didn't know, St. Louis is a Let's Move City under First Lady Michelle Obama's Let's Move Initiative.  Nutrition Services, as an agent of the City of St. Louis Department of Health, has been tasked with coordinating the efforts of this initiative for the City.  If your agency is doing activities that would fit in with the Let's Move Initiative and you would like to be a part of this effort, please contact Melissa Ramel at 314/657-1571.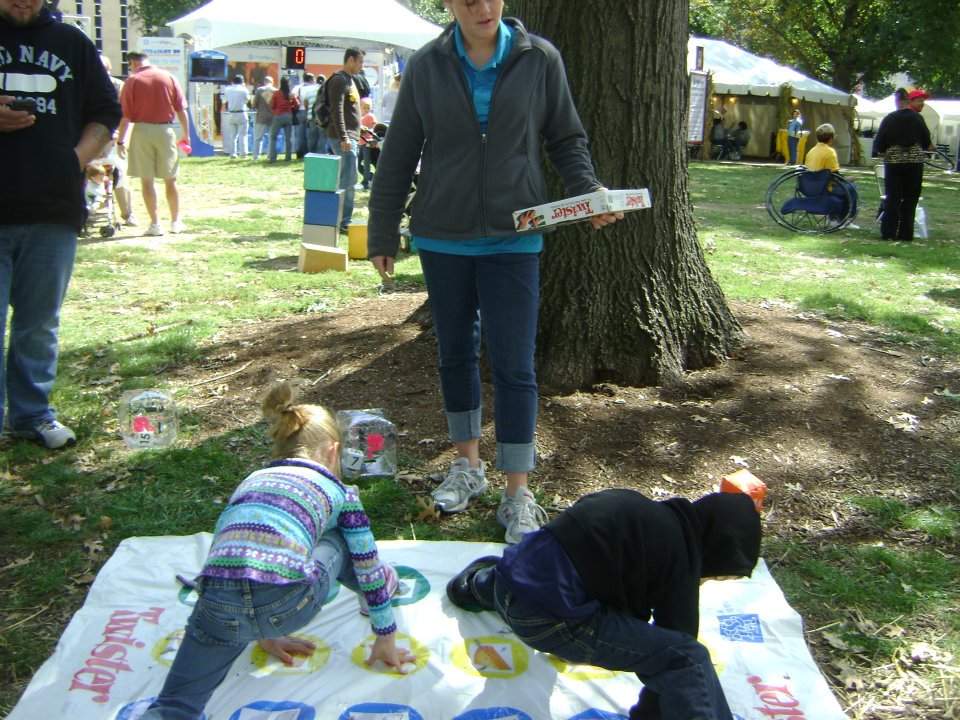 Department:


Department of Health


Topic:


Health