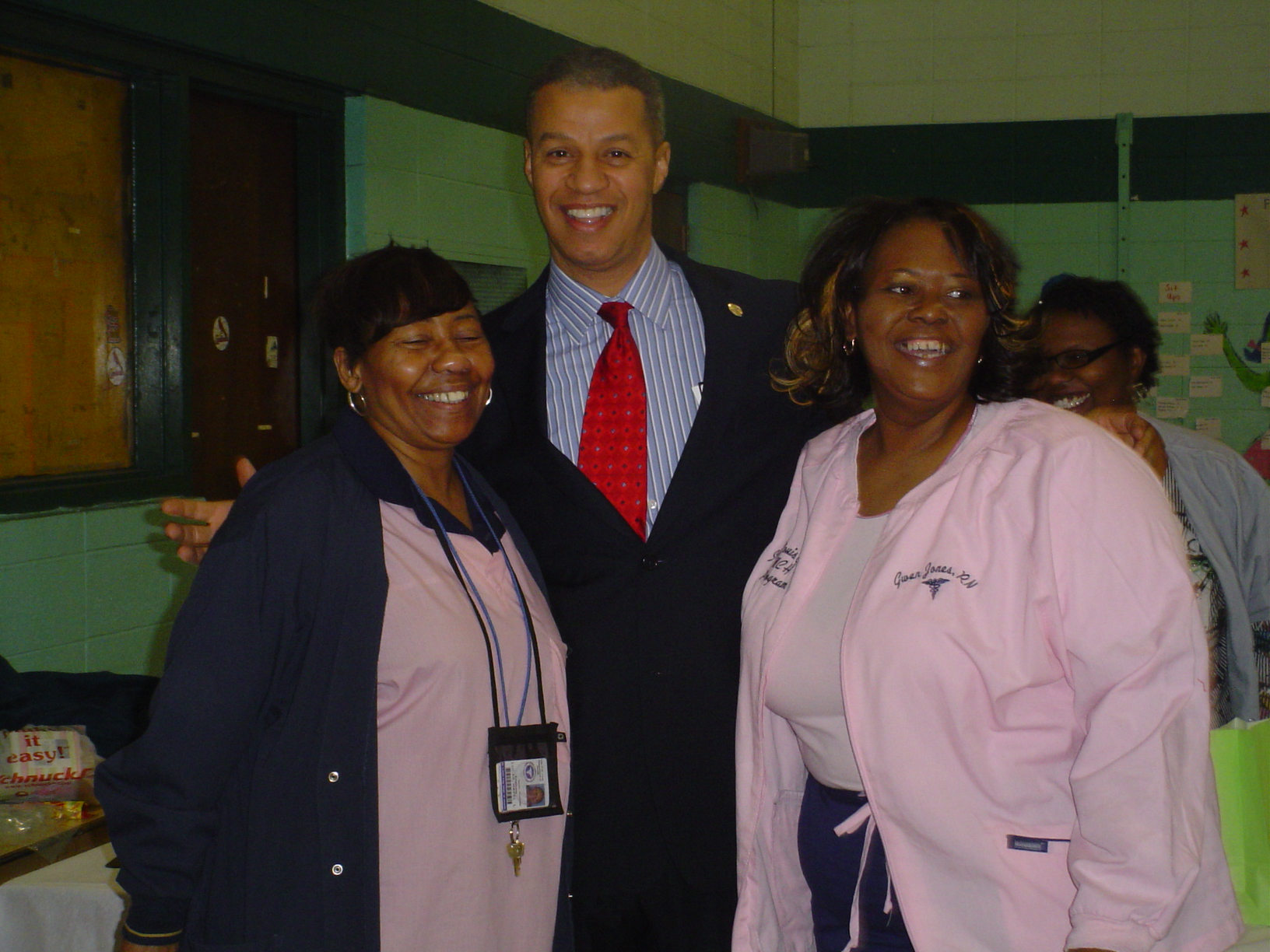 Alderman Gregory Carter shares a laugh with Health Dept. nurses at one shower.
Operation Little Feet Leaves a Big Footprint
New and expectant parents joined the Health Department and several of the Department's community partners in four community health events this year. The events were designed in a baby shower format and were held at the Health Department, Walbridge Community Education Full Service School, Family Resource Center and the Guardian Angel Child Development Center. The showers provided health and safety information to the new parents.
"The September 7th shower at the Guardian Angel Child Development Center was typical of all four showers," said Gwen Jones, Public Health Nurse for the Health Department. During this event the Health Department was joined by children and family community partners Crisis Nursery, SIDS Resources, Nurses for Newborns, Family Resource Center, Molina Healthcare, Healthcare USA, Asthma Friendly St. Louis and Commerce Bank. Each organization provided the audience with information about their agency and topics relevant to new moms and dads.
SIDS Resources emphasized the importance of not smoking, especially during pregnancy. Smoking during pregnancy increases the risk of a child dying from sudden infant death syndrome.
Carbon monoxide and other chemicals from cigarettes can get into the baby's blood and limit the child's growth. Quitting smoking will increase the oxygen the baby will get, increase the chances the baby's lungs will work well, lowers the risk of the baby being premature and increases the chance of the baby having normal weight and being healthy.
The Saint Louis Crisis Nursery is a not-for-profit agency that is committed to preventing child abuse and neglect by providing short-term, emergency shelter for children, birth through age 12, whose families are faced with emergencies.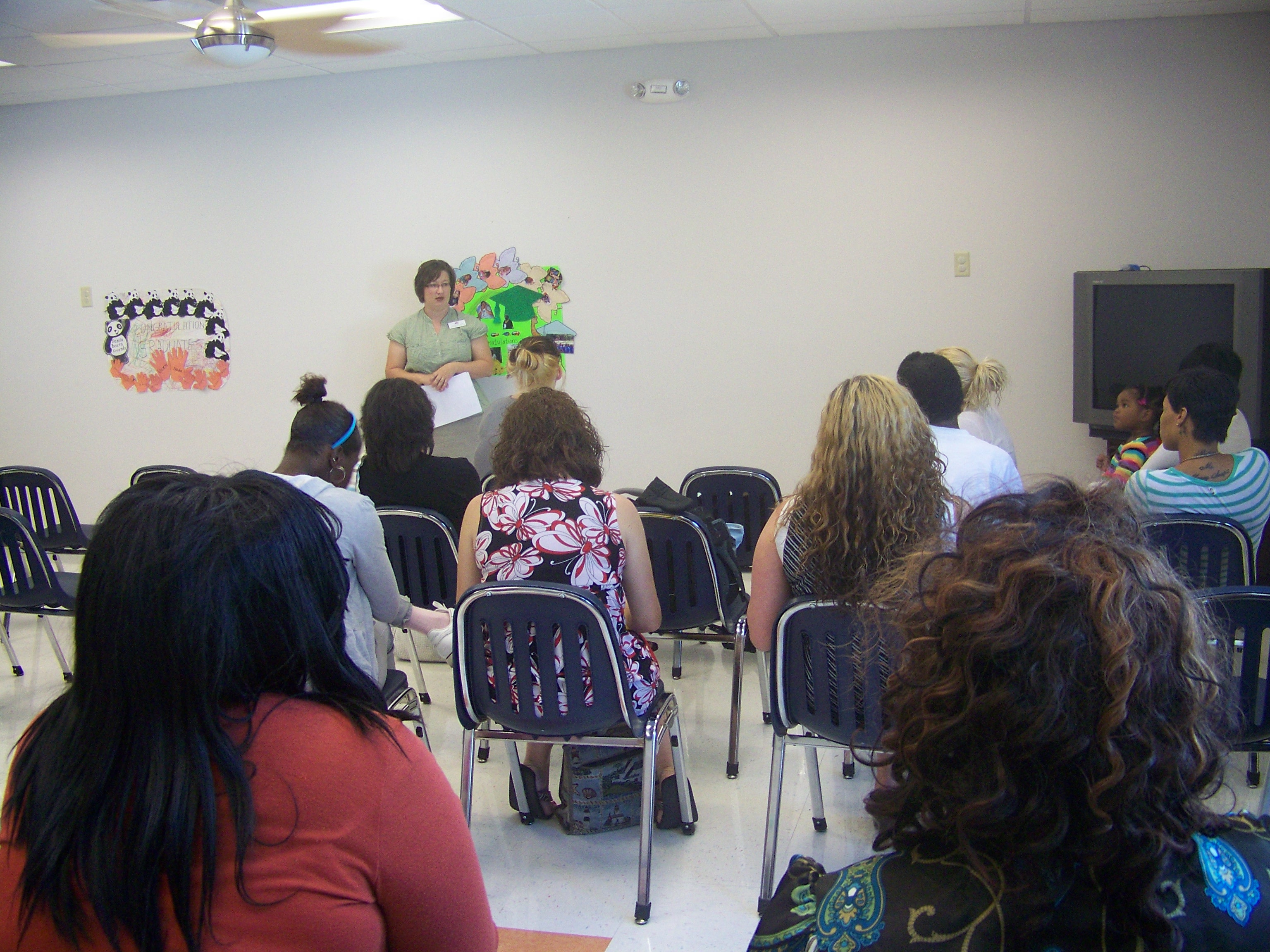 Crisis Nursery staff person makes presentation at one of the showers.
In addition to the direct care of the children, the Crisis Nursery gives ongoing support and follow-up care to families and serves as a child/family advocate within the social services system.  Families may voluntarily bring their children to any of the Nursery sites for a variety of reasons, including: overwhelming parental stress, parental or sibling illness or death, lack of utilities, food, or shelter and domestic violence.
"Many of the skills needed to prepare and care for a baby must be learned with a main focus on injury prevention," said Gwen Jones. Door prizes, healthy snacks, and health-related infant informational games helped to make the shower a fun yet informative event for the new parents.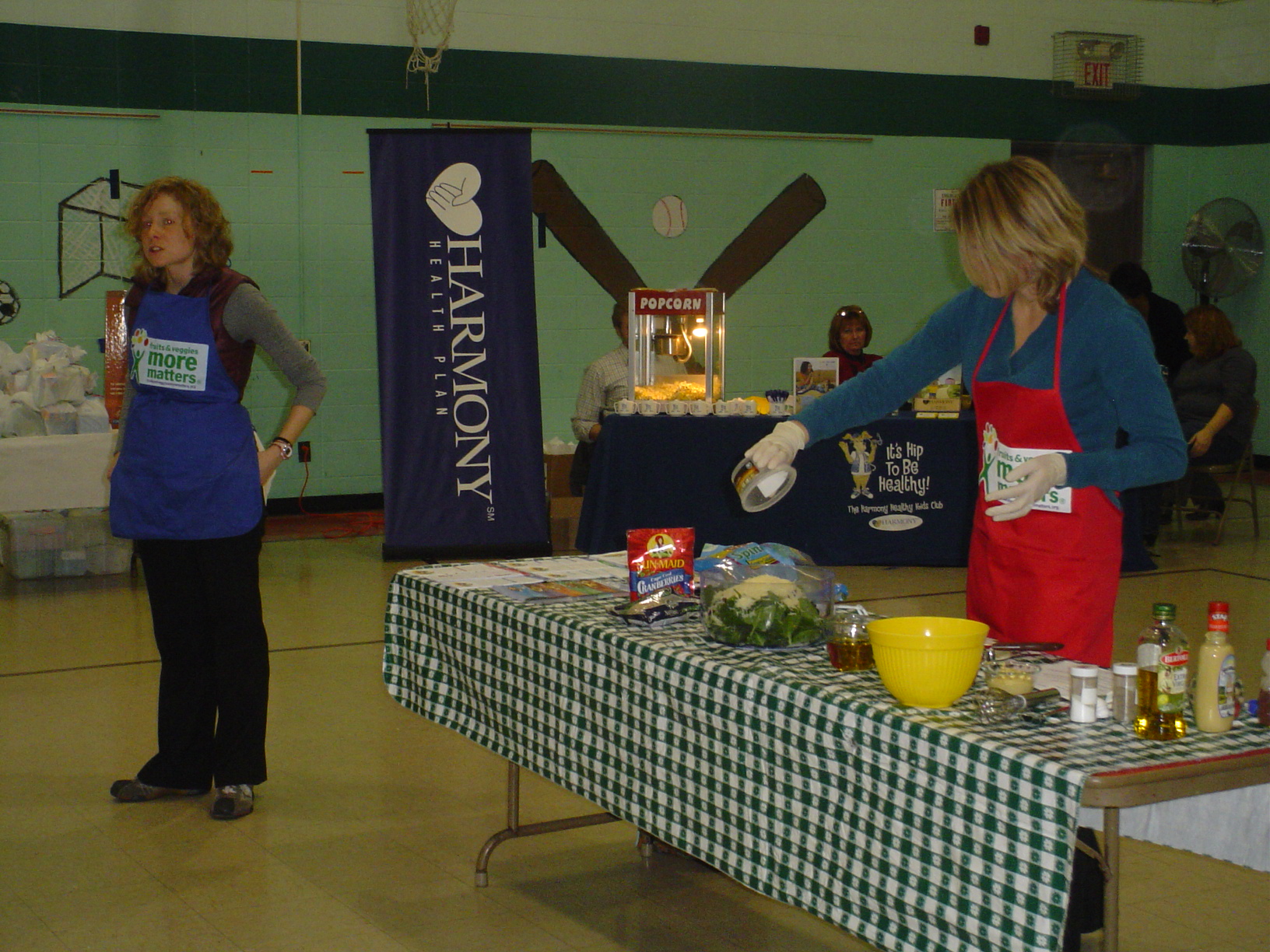 Health Dept. Nutrition Services staff demonstrate healthy cooking at one of the showers.
Health Department
City of St. Louis
Department:


Department of Health


Topic:


Health