This article is 6 years old. It was published on January 1, 2014.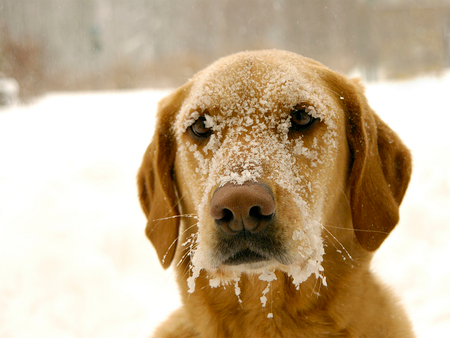 Protecting Our Pets from Old Man Winter 
We love our companion animals and want to protect them when we can. It is a fact that the colder weather in winter poses a threat to their health and safety. Responsible pet owners must take care to ensure their pet's health and safety during this time of year. Here are some tips to keep them healthy and safe when the temperature drops. 
• Do not leave your pets outdoors unattended when the temperature gets below freezing (32º F). Frostbite is a threat to animals exposed to harsh, cold weather. 
• Never leave a pet alone in a car during cold weather. Cars hold in the cold like a refrigerator and your pet can freeze to death. 
• Keep pets away from antifreeze and promptly clean up any spills from your car. Antifreeze is a lethal poison for pets, even in tiny doses. Unfortunately, animals are attracted to its sweet taste. 
• Keep your cat inside. Cats can crawl into a warm car engine for shelter and can be seriously injured or killed when the car is started. Check under the hood before starting your car in the winter to chase away any hidden cats or other wildlife. 
• Wipe off your pet's paws, legs, and stomach after being out in the snow or ice. Salt or other de-icing chemicals that are licked off and swallowed can make your pet sick. 
• If your dog is sensitive to the cold due to age, illness, or breed type (small, or short haired), take them outdoors only long enough to relieve themselves. Puppies do not tolerate cold as well as adult dogs. 
• Never let your dog off-leash in snow or ice, especially during a snowstorm. Dogs often lose their scent in snow and ice and can easily become lost. 
The City of St. Louis Animal Care and Control (ACC) is dedicated to promoting responsible pet ownership. As recently observed in Brewer, MO, the ice, snow and cold temperatures of winter can create deadly conditions for animals that are left outdoors. "Many people think that pets are comfortable in cold weather, thinking that their fur offers protection against the cold," said Dr. Frei, ACC Veterinarian. "However, below freezing temperatures can be very dangerous for any pet, regardless of how thick their fur is. It is best to keep pets indoors, and if they do need to be outside, they should have adequate shelter that protects them from exposure to winter weather." 
If you have a pet that must remain outside, there are resources available to improve the conditions for your pet during the colder temperatures. Through the "Free Straw for Warm Paws" program, Operation SPOT is making free straw available for pick up at the ACC shelter located at 2801 Clark Ave., St. Louis, MO 63103. You may pick up straw between 8:00 a.m.-5:00 p.m. seven days a week. This straw can be used as bedding for dog houses and other companion animal shelters. Dog houses may be available upon request. 
ACC would also like to highlight the Stray Rescue "All Stars" program. If you notice a dog or pet out in the cold this winter, please contact Stray Rescue at 314-771-6121. They will investigate the situation and rescue the animal if needed. 
 Outdoor pets deserve a safe environment when the temperatures turn cold. If an animal appears to be in distress or is unresponsive, please contact ACC immediately at 314-657-1500. If you are calling after hours, please dial 911.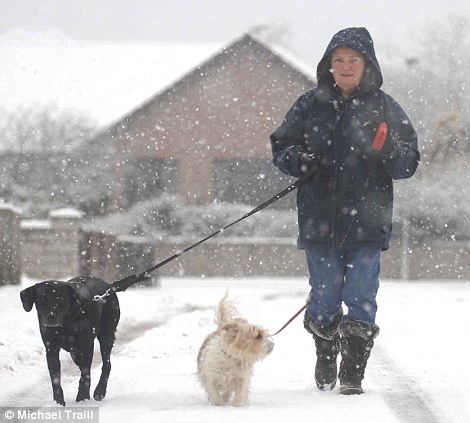 Department of Health
City of St. Louis
Department:


Department of Health


Topic:


Health