This article is 7 years old. It was published on October 1, 2015.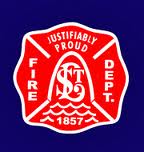 In the spirit of the Department's mission statement "seeking opportunities to serve," Fire Chief Dennis M. Jenkerson announced a new partnership with "Africa Fire Mission."  Five St. Louis Firefighters will join a cadre of more than 20 firefighters internationally selected for travel to Nairobi, Kenya to teach their first (ever) fire academy.
With a growing population near five million, Nairobi has only 150 firefighters and four fire engines.  Things we often take for granted:  a 9-1-1 system, fire drills, smoke alarm programs, fire prevention efforts, etc. are nearly non-existent in Nairobi and surrounding areas.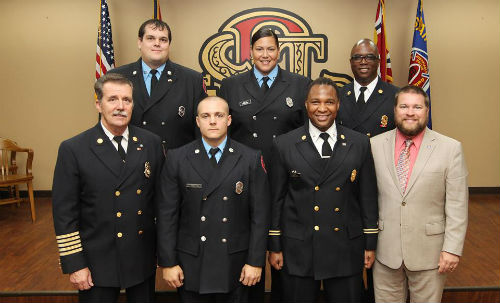 Photo from Chief Jenkerson's news conference announcing the new partnership. (Bill Greenblatt/UPI)
Our team's members will provide training/instruction in:
Captain Larry Conley - Leadership
Captain Garon P. Mosby - Media Relations & Public Perception
Firefighter Jessica S. Jackson - Fire Prevention
Firefighters Jeff Weffelmeyer - Urban Search & Rescue
Firefighter Chris - Fire Investigation
Fire Department
City of St. Louis