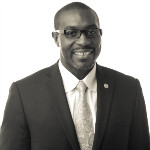 Board of Aldermen President Lewis Reed
Board on Recess
The Board of Aldermen is currently on recess until 10 a.m. Monday, April 16.
Birthdays
The following are April's birthdays.  Please do not hesitate to stop and wish them a "Happy Birthday" if you see them in City Hall.
Kenneth Ortmann - Alderman 9th Ward - April 14th
Shane Cohn - Alderman 25th Ward - April 16th
Maurice Falls - Adm. Asst. to the President - April 18th
Legislative Updates
For the latest Legislative updates, follow this link to the St. Louis Core website.
Board of Aldermen President Lewis Reed
City of St. Louis

Department:


Board of Aldermen


Topic:


Elected Officials
Employees