This article is 11 years old. It was published on July 1, 2011.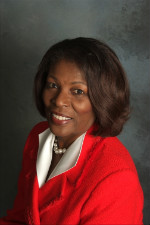 Ruby L. Bonner, Director of the St. Louis  Civil  Rights Enforcement  Agency, announced her retirement effective July 1, 2011.  Ms. Bonner was appointed by Mayor Francis G. Slay on October 3, 2005.  Prior to her appointment as Director, she was an attorney engaged in her own practice and also  served as a provisional municipal judge in Mayor Slay's administration.
No stranger to city government, Ms. Bonner served under Mayor Freeman Bosley's administration, on a task force under former Mayor Vince Schoemehl, and as a consultant to SLATE under former Mayor James Conway.  Additionally, she worked as a prosecutor in the Circuit Attorney's office and as general counsel to the St. Louis Board of Education.  She says she has often been asked why she hasn't sought an elected office. Her response, "I am much more interested in helping to create policy and influence decisions affecting the lives of ordinary people. Elected officials have to be concerned about policymaking and  so much more."
Bonner says she is extremely grateful to Mayor Slay for the opportunity to serve as Director of  CREA.  She says the staff and volunteer commissioners  at CREA are some of the most committed and dedicated individuals she has ever had the pleasure of working with. No assignment was ever too large or too small, and no staff member ever declined a task because it was outside his or her job description.  She says she will miss them and the people they served.  Finally, she states she truly appreciates all of the support she received from the Mayor's staff and her colleagues on the Mayor's cabinet.