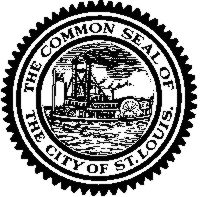 March 2011 is going to be a busy month in St. Louis. For those of you who enjoy celebrating Mardi Gras, the annual Mayor's Mardi Gras Ball at City Hall will be held on Friday, March 4, the River City Casino Grand Parade will step off at 11 a.m. on Saturday, March 5 from Busch Stadium, and the Lumiere Place Light Up the Night Fat Tuesday Parade will step off at 7 p.m. on Tuesday, March 8 from Washington and Broadway. For more information about all the St. Louis Mardi Gras events, visit http://www.stlmardigras.org/.
The 42nd annual St. Patrick's Day parade will be held on Saturday, March 12. The starting point is 18th and Market Streets and the fun begins at Noon, "rain or shine."  For more details, visit http://www.irishparade.org/. 
Look for Newsgram tweets about these and other events in the coming days and weeks.
The deadline for April Newsgram is Wednesday, March 23. I encourage all City departments to continue to find news items to publish monthly in Newsgram. Ideally, every department will designate one person to submit for publication staff news, photos, information on events and any information you would like to share with your fellow City employees. Tell everyone what's going on!
Newsgram is created by City employees for City employees. Send in your news. The website team will be conducting training for new website contributors, once per month. Training sessions will be from 2 - 5 p.m. at the Carnahan Computer Lab, 1114 Market Street, Room 935. Sessions are on a first-come, first-served basis. E-mail Benjamin Durnell for a schedule of available dates.  
Also, Newsgram is tweeting! Let Newsgram know if you are tweeting. Please feel free throughout the month to send in tweets of 140 characters or less for posting on the Newsgram Twitter account. E-mail them tonewsgram@stlouiscity.com. Be sure to check out the new "Snippets" item which highlights select tweets from the month.
Cathy Smentkowski
Newsgram Editor
Department of Public Safety
(314) 589-8132