In this electronic age of emails and text messages many wonder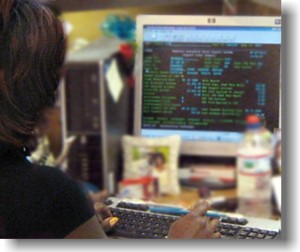 why the courthouse is still so heavily dependent on paper. 
That is changing. 
This month the 11th Circuit in St. Charles County and the Supreme Court in Jefferson City will be the first to test a pilot project allowing attorneys to electronically file lawsuits and other court documents. Thanks to e-Filing, paperwork can be filed any time of day or night and attorneys receive an electronic confirmation that the documents were received.  
According to the Missouri courts website, "attorneys will be able to file documents electronically in the pilot courts for free during pilot testing. During the pilot, there are no additional fees associated with electronic filing."
While the Supreme Court and the 11th Circuit are piloting the new e-Filing system, state officials expect implementation in the three appellate district courts to follow sometime in the near future. A planning team will determine the future rollout sequence once the system has been in operation for a period of time. There is no word yet on when the St. Louis circuit will start e-Filing.
"Electronic filing of court documents represents a dramatic change in the legal culture, and the stakes are high. But new technology will continue to be necessary if we continue to see a growth in litigation. The success of the project will depend on the willingness of those who use it but ultimately will be judged by how well it serves the process of justice itself."
Department:


Circuit Court


Topic:


Government
Law
Safety
and Justice