This article is 2 years old. It was published on March 1, 2018.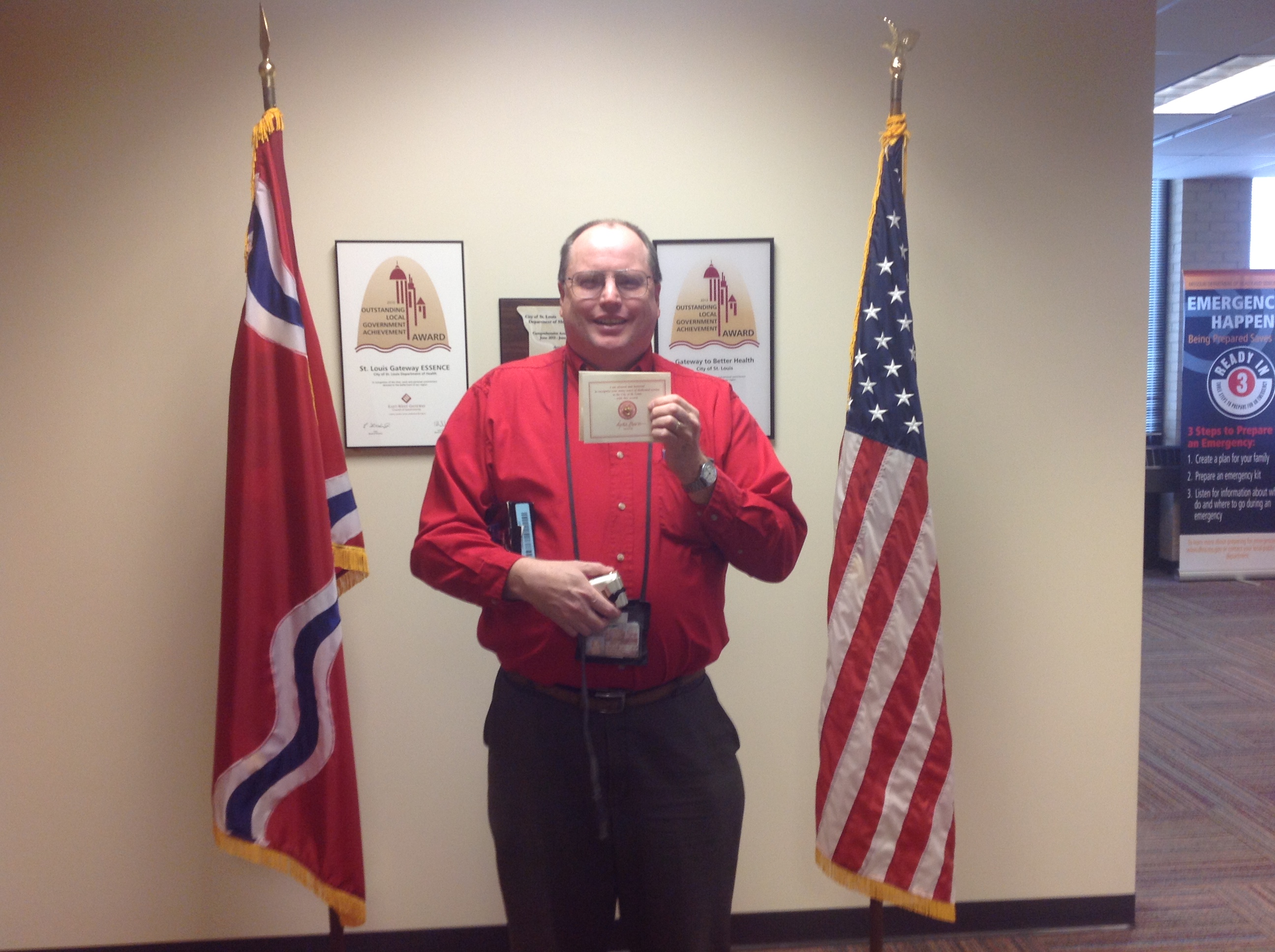 Picture caption: Greg Morgenthaler poses with his 20-year certificate and service pin on Feb. 16, 2018.
Congratulations on 20 Years of Service
The City of St. Louis Department of Health congratulates Greg Morgenthaler on achieving a major work milestone, fulfilling 20 years of service to the City. Melba Moore, Acting Director of Health, awarded him his 20-year service pin and certificate in a recent ceremony at the Department of Health. Morgenthaler joined the City of St. Louis Department of Health in September of 1997, as a mail messenger. Within a year, he was hired as a pest control worker in the Department's Vector Control office. 
He is a veteran of the United States Navy where he served four years of active service and six years of reserve service as a radar operator/technician and operations specialist. He earned an associate's degree from St. Louis Community College-Florissant Valley in general studies in 1991, as well as a certificate in electrical automation technology from Rankin Technical College in 2009.
We appreciate Morgenthaler's dedication and continued service to the Department, and look forward to working with him in the future.
Department of Health
City of St. Louis
Department:


Department of Health


Topic:


Health