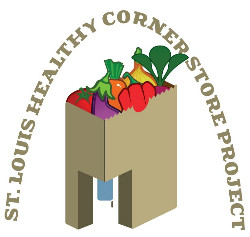 In communities that lack a supermarket, access to affordable, nutritious food is limited.  Many families in these neighborhoods depend daily on high-priced, highly processed food from corner stores, gas stations, and fast food outlets.  Through collaboration between the City of St. Louis Departments of Health and Public Safety, the University of Missouri Extension, and the St. Louis Development Corporation, the St. Louis Healthy Corner Store Project was launched in 2011 to improve access to healthy foods in City neighborhoods.  This project engages local store owners, community organizations and residents in a set of strategies that will increase healthy and fresh food options in selected St. Louis neighborhoods.  Partners in this endeavor will be working to add healthy options to the food available at small corner stores and markets in the city, primarily in neighborhoods without adequate supermarkets or other sources of affordable healthy food.  Those neighborhoods will also receive education to empower them to make healthier choices.
Funding for this project was provided in part by the Missouri Foundation for Health and the Missouri Department of Health and Senior Services.  The City of St. Louis Department of Health was awarded a three-year Healthy & Active Communities grant through the Missouri Foundation for Health.  The University of Missouri Extension and the St. Louis Development Corporation are serving as sub-contractors.  The funding will provide for the following: development and implementation of community events promoting healthy eating and the "healthy" corner store (as identified and planned by each neighborhood); youth engagement; stipends for grocery store professionals assigned as mentors to each corner store owner for one-on-one skill building; in-store nutrition education in the form of signs, shelf-talkers/point-of-sale prompts, and taste-tests/samples of healthy items; and a variety of community nutrition education classes.  In January 2012, the Missouri Department of Health and Senior Services awarded an additional grant to the University of Missouri Extension to provide additional support for the development of nutrition education signs and materials, the purchase of store supplies, and the expansion of the store owner business development training. 
 After an initial round of nominations from the community, four stores have been selected for the 2012 program year: Regal Foods III, Regal Market, Manchester Market, and the Penny Saver.  Over the next three years, the St. Louis Healthy Corner Store Project will work with a total of 12 corner stores and neighborhoods.  Activities are already underway at the Regal Foods III located in the Shaw Neighborhood.  Look for façade improvements and more "curb-appeal" in addition to the enhanced stock of healthy items inside the store.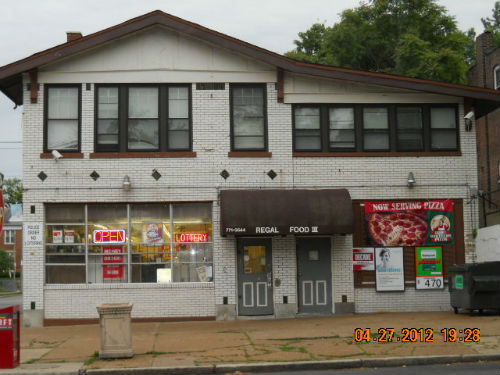 Regal Foods III store owner Berhe Beyent is grateful to have been chosen for this endeavor and excited about the possibilities of improving community health and his business.  The neighborhood association and youth are actively engaged in this effort, and are already generating many ideas for improving this community's health.  Stay tuned for updates on this exciting community project.
Health Department
City of St. Louis

Department:


Department of Health


Topic:


Health