Improving Senior Health, One Recipe at a Time
The Department of Health is striving to reach residents most in need of services, which includes expanding services to individuals with disabilities. To that end, Melissa Ramel, a nutrition coordinator with Nutrition Services, along with Saint Louis University (SLU) nutrition graduate students Yiwei Zhao and Allie Howard, provided a fun, interactive series of cooking classes for seniors at the Patch Neighborhood Senior Center. Although the seniors in this neighborhood live independently, about half of the ones at this center were living with disabilities. These residents greatly benefited by being introduced to some healthy cooking skills along with some proper eating and physical activity behaviors.  
The goal of the cooking classes was to educate the participating seniors and promote healthy living through proper diet and physical activity. This was accomplished through a series of six classes. Each class included a specific nutrition topic and a tasty recipe that participants made and enjoyed at the center. The class topics included United States Department of Agriculture's MyPlate basics, adequate hydration, the importance of protein to nutrition, and product label reading. Each recipe was chosen based on the number of ingredients, time it took to prepare, and likeliness of the attendees to use it again.
The classes were specifically tailored to allow maximum participation from all seniors regardless of ability. Each week, all thirteen participants were encouraged to help prepare the recipe and refresh their memory on food preparation safety and cooking skills.
Participants not actively engaged in preparing the recipe were part of the nutrition education activities and discussions.  At the end of each class, all participants received a bag of groceries to take home. The groceries included most of the ingredients used for making that week's recipe. This allowed them to recreate the recipes at home and enhanced their food security, a concern for many seniors on fixed or limited incomes.
Overall, the classes were beneficial for the participants. Through evaluation and observation, behavior changes were apparent. One notable example according to Ramel involved the use of the water cups provided during week one. Participants faithfully brought them to class and only filled them with water. Although the participants had varied backgrounds and ability levels, they all expressed their enjoyment with the class and continued interest in making healthier choices. In addition, working with the Patch Neighborhood Center created a new partnership for the Department of Health, one that will allow for additional nutrition educations and cooking demonstrations in the future.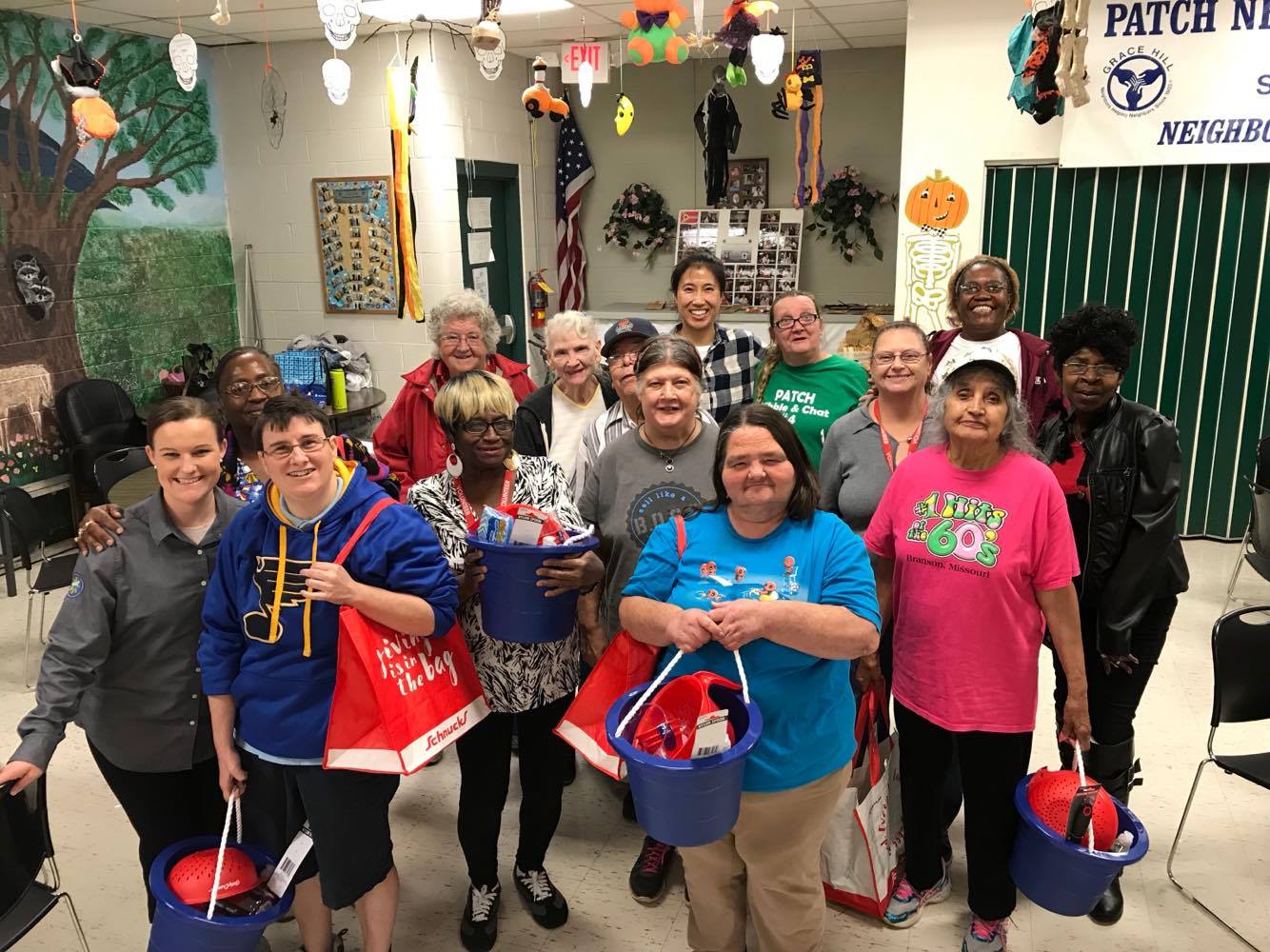 Seniors are one of the most vulnerable populations today.  Many are at an age where chronic diseases and disability can set in, and both support and resources may be limited. Teaching these seniors how to apply beneficial cooking skills and health behaviors, will help them to have a better quality of life in spite of many difficult health challenges they may face.
Nutrition Services is a contracted function between the City St. Louis Department of Health and Saint Louis University's Department of Nutrition and Dietetics. Nutrition and dietetics professionals are available to provide health/nutrition education, perform cooking demos/classes, and educate community members on healthy lifestyle changes throughout the City. To schedule Nutrition Services for your agency, please contact Melissa Ramel at 314/657-1571 or RamelM@stlouis-mo.gov.
Department of Health
City of St. Louis
Department:


Department of Health


Topic:


Health