Office of the Mayor
Mayor Slay Presents 40-Year Service Pin to Nick Yung
Refuse Commissioner began his career with the City in 1972.
Published: 04-01-2012
During a brief ceremony last month in his office, Mayor Francis G. Slay presented a 40-year service pin to Nick Yung, Refuse Commissioner.  Pictured below from left are Janet Yung, Nick Yung, Mayor Slay and Todd Waelterman, Street Director.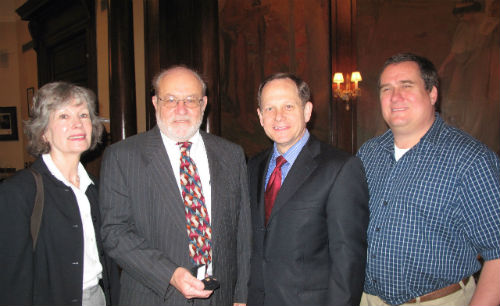 Congratulations, Nick!
Mayor's Office
City of St. Louis