This article is 11 years old. It was published on October 1, 2011.
During a brief ceremony in his office recently, Mayor Francis G. Slay presented 40-year service pins to four long-time Civil servants.
Hershell Nowlin began his career with the City in the Health Division in 1971 as an inspector and after about a year joined the Equipment Services Division, promoting up the ranks to his present position of Fleet Maintenance Foreman II.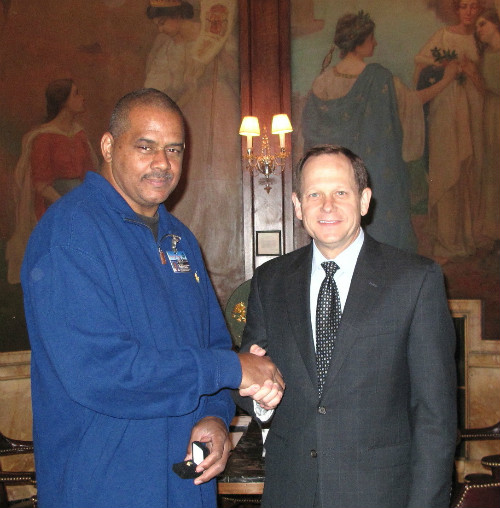 Linda Wessels began her service with the City in 1971 in the Health Division as a Typist Clerk I. Over the course of her career she transferred to the Supply Division and promoted up the ranks to her current position of Printing Supervisor in the Multigraph Section.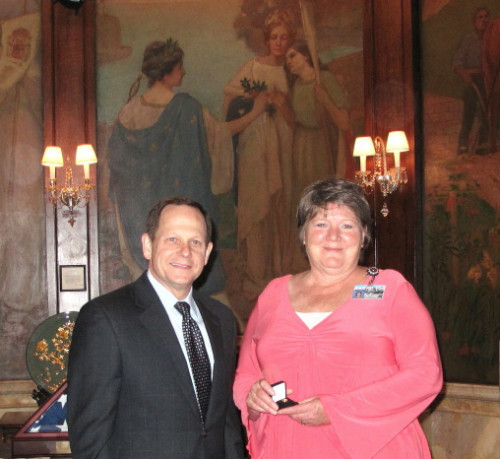 Karen Toal began her career with the City in 1971 in the Department of Personnel as a Typist Clerk. Over the years as she gained knowledge her duties and responsibilities increased and she currently holds the position of Benefits Manager.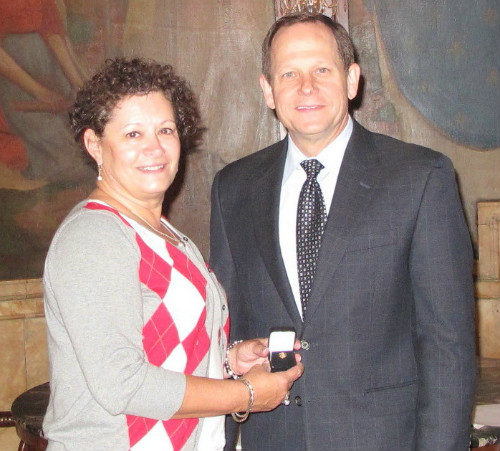 Donald Jones began his service with the City in 1971 as a Hospital Attendant/Ambulance Driver with the Department of Health & Hospitals and is currently an EMT with the Fire Department.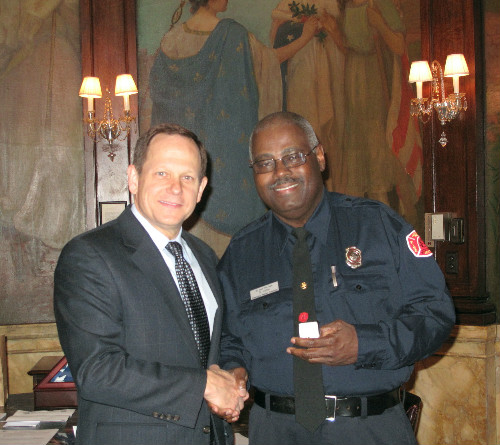 Congratulations, Hershell, Linda, Karen and Donald!
Mayor's Office
City of St. Louis
Department:


Office of the Mayor


Topic:


Employees