This article is 9 years old. It was published on April 1, 2011.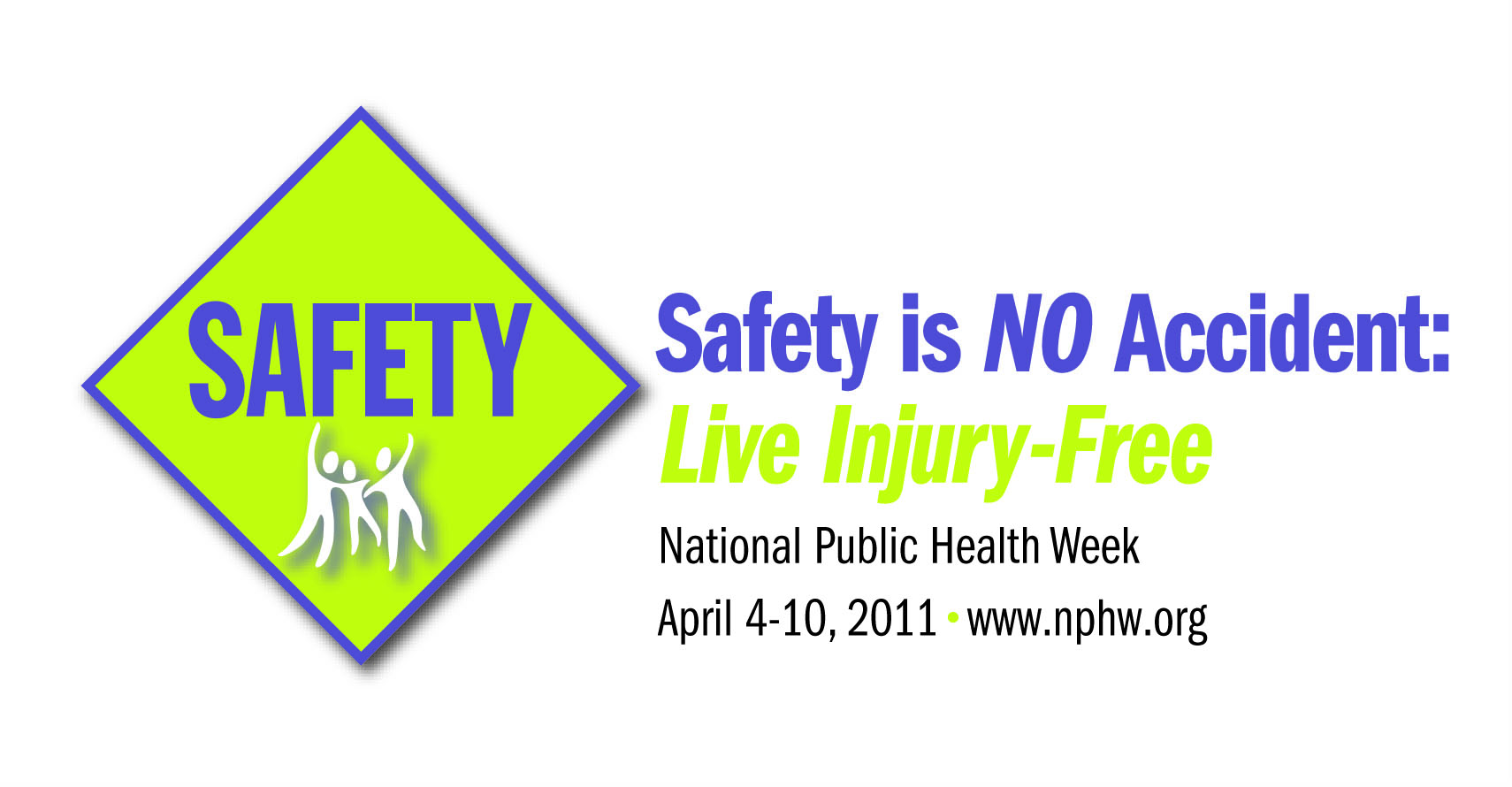 National Public Health Week (NPHW) is April 4 – April 10, 2011. The theme for this year is "Safety is NO Accident: Live Injury-Free."  According to the American Public Health Association (APHA), each year nearly 150,000 people die from injuries, and almost 30 million people are injured seriously enough to go to the emergency room. It only takes a moment for an injury to happen, but it also takes just a moment to protect against injuries and make our communities safer.
Injuries are not "accidents", and we can prevent them from happening. Taking actions such as wearing a seatbelt, properly installing and using child safety seats, wearing a helmet and storing cleaning supplies in locked cabinets are just a few important ways to proactively promote safety and prevent injuries.  As a part of NPHW 2011, the City of St. Louis Department of Health will be sponsoring or participating in a number of safety-focused activities during the week:
On Monday, April 4th
The Department will have information tables with a variety of safety information and resources in the lobby at 1520 Market Street.  During the hours of 11:00 a.m. to 2:00 p.m., the tables will be manned by knowledgeable staff members who can answer questions related to various aspects of safety.
Staffers from the Early Childhood Asthma Initiative will be educating City Recreation coaches about asthma for athletes from 7:00 – 8:00 p.m. at the 12th and Park City Recreation Center.
On Tuesday, April 5th
Children's Environmental Health will be providing lead poisoning prevention services and annual lead testing at Busy B's Preschool located at 2737 S. Kingshighway Blvd. starting at 9:30 a.m.
On Wednesday, April 6th
Children's Environmental Health will be providing lead poisoning prevention services and lead testing at the International Institute located at 3654 S. Grand Blvd. starting at 9:00 a.m.
On Friday, April 8th
Two staff members from Department of Health and will be presenting on asthma-related topics during the Asthma Summit 2011 Program at the Millennium Hotel located at 200 South 4th Street.  At 11:00 a.m., Epidemiologist Matt Steiner will talk about the asthma trends related to the City, while Health Services Manager Jeanine Arrighi will present on using a housing-based approach to control asthma morbidity in St. Louis children at 1:30 p.m.
The Department of Health will be hosting a community forum on Emergency Planning and Preparedness from 10:00 a.m. to 11:30 a.m.  This forum will allow community agencies to help shape the public health response to various bioterrorism threats or disease outbreaks.  The forum will take place in the 1st floor conference room of 1520 Market Street.  Parking is available in the Scottrade Center garage ($1.00/hour).  Please contact Pat Curtis (314/657-1546 or CurtisP@stlouiscity.com) or Lillie Jackson (314/657-1424 or McdanielsL@stlouiscity.com) for more information about this event or to participate.
In addition to those activities, during NPHW and throughout the month of April 2011, staff members from the Department of Health will be performing asthma assessments in all city preschool facilities.
For more information on National Public Health Week activities, please call the City of St. Louis Department of Health at 314/657-1480.
Department:


Department of Health


Topic:


Health