This article is 8 years old. It was published on September 3, 2014.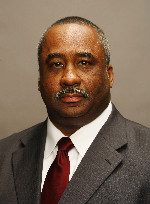 Mayor Francis G. Slay recently appointed the following people to serve on the City of St. Louis Civil Rights Enforcement Agency Board of Commissioners:  David Noble of Midwest BankCentre; Sal Martinez, Executive Director of Community Renewal and Development, Inc.; Charles Brown, Jr.; Atelier3 Design Managing Partner; Kay Gasen Thenhaus, retired Director of the UMSL Community Partnership Project; and David Newburger, City of St. Louis Office of Disabilities Commissioner.
These appointees join previously-appointed members: Lisa Gould, J. Justin Meehan, Carol Robinson, Pastor James T. Morris, A. J. Bockelman, and Donna Baringer.
"We expanded the Board of Commissioners to bring greater expertise and to cover more issues that directly affect the lives of many of our residents," said Mayor Slay. "I am grateful for their desire to serve, and look forward to working with them and Executive Director Charles Bryson to enhance the quality of life for all people in our city."
# # #