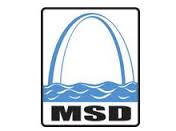 Make a difference in our community by participating in the Sixth Annual Confluence Trash Bash on Saturday, March 15, 2014.  Lunch will be provided and prizes will be awarded for unique trash finds.  The clean-up will take place from 8:30 a.m. to Noon, followed by the Bash BBQ and Trash Awards from Noon to 1 p.m.
Volunteers may choose from one of five starting locations:
Old Chain of Rocks Bridge, 10950 Riverview Drive, St. Louis, MO  63137
Mosenthein Island, meet at Chain of Rocks Bridge, 10950 Riverview Drive, St. Louis. You will be shuttled to Island by boat.  Limit:  40 volunteers.
Bangert Park, 275 S. New Florissant Road, Florissant, MO  63031
Bridgeton Municipal Athletic Complex (BMAC), 13212 Ferguson Lane, Bridgeton, MO  63044
Creve Coeur Lake, 13725 Marine Avenue, Maryland Heights, MO  63043.
Volunteering is also a great way for scouts to earn badges and students to earn community service hours. Please dress appropriately for working outside and current weather conditions. Be prepared to get wet and muddy.
At the fifth annual event in March, 2013, about 500 volunteers collected nearly 13 tons of trash, 3 tons of metal for recycling, and 3,000 tires!
To volunteer, register online at www.stlmsd.com.  Questions?  Call (314) 436-8708 or e-mail danders@stlmsd.com.
# # #
Department:


Metropolitan St. Louis Sewer District