This article is 10 years old. It was published on August 1, 2012.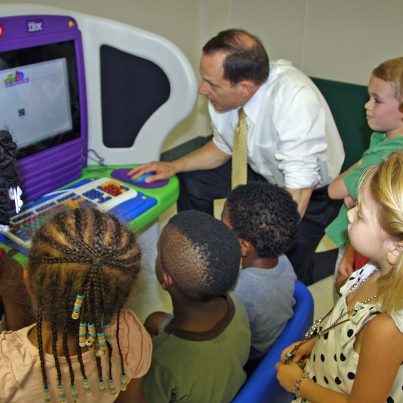 IBM has given the City of St. Louis a grant for 20 Young Explorer computers, which are the centerpieces of their KidSmart Early Learning grant program. I helped deliver the computers.

In this picture, youngsters at CornerStone Center for Early Learning on Russell watch me use their new computer today.

Early childhood programs are VITAL for the success of our City.
Mayor's Office
City of St. Louis