And then there were just eight... this year's STL Livery Bracket Madness Challenge is now in the Elite Eight Round.
The airlines that remain are as follows:
Lufthansa's "Fanhansa" Livery and the Continental Skystreamer are both one seeds. The United Friend Ship along with Southwest's Illinois One are both two seeds. The American Eagle Retro and the Southwest Arizona One are the three seeds remaining and the Alaska Orca is the remaining four seed. So, STL's bracketologists did a great job in ranking the planes this year. The only upset in the first round the number five seed Southwest Missouri One made it through to the Elite Eight. For anyone keeping score, Southwest has three planes remaining in the bracket, United has two, Alaska, American and Lufthansa have one plane each still vying for the title.
The Elite Eight bracket is attached. This year we are allowing those that wish to participate the option of using a QR Code, which is located with the bracket or use the link that takes a user directly to our Survey Legend site listed as:
https://www.surveylegend.com/s/4tt4 
The survey site for STL's Elite Eight bracket will be live until 11:59 p.m. Sunday, March 26th. Anyone is allowed to participate.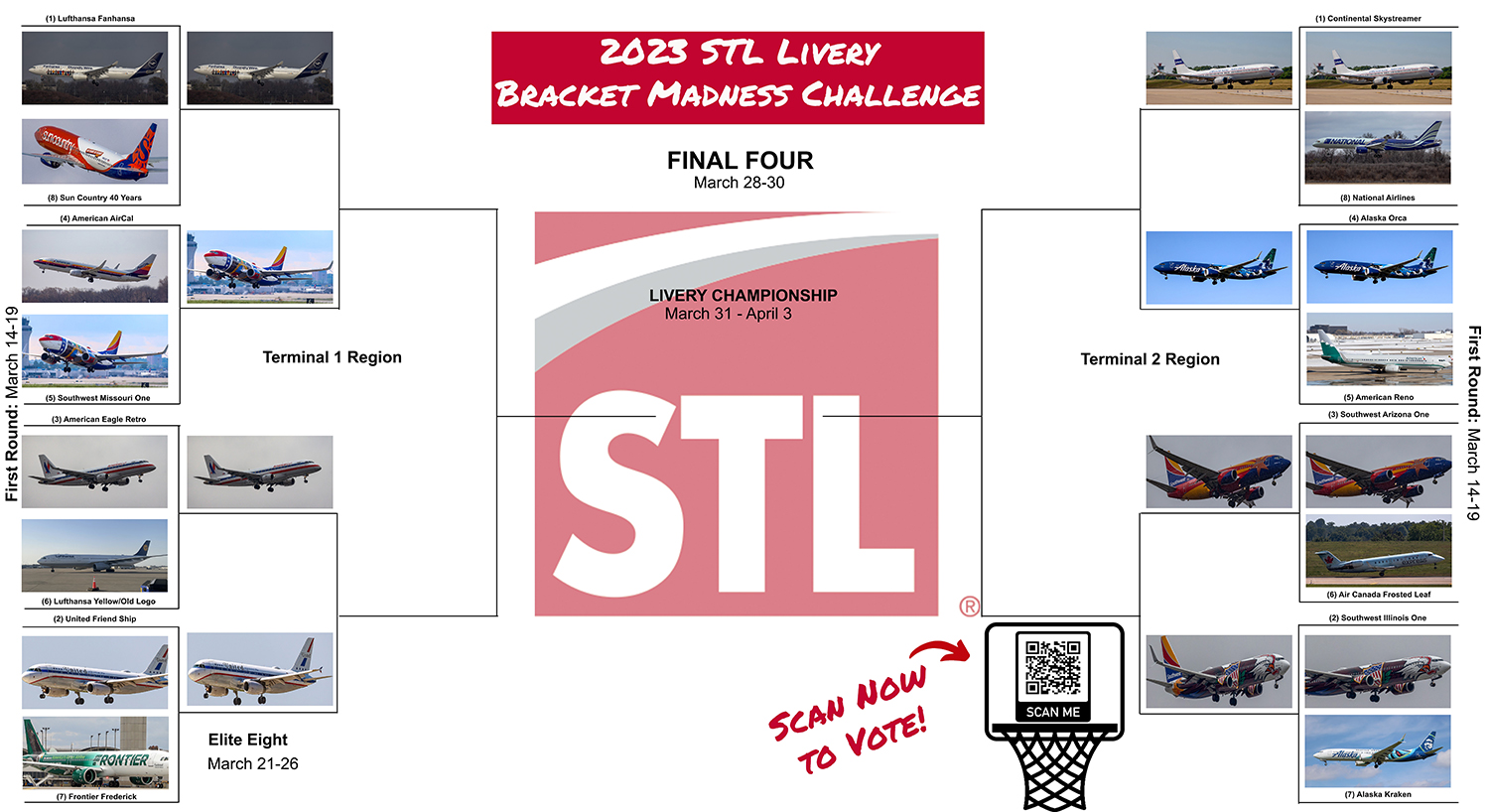 Contact Information:


Roger Lotz
Public Information Officer
Office Phone: (314) 426-8125
Mobile Phone: (314) 795-2235

Department:


St. Louis Lambert International Airport


Topic:


Airports