This article is 5 years old. It was published on January 26, 2017.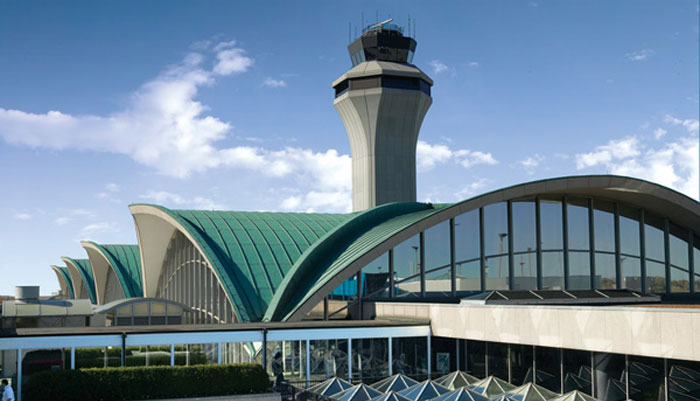 St. Louis -- Passenger traffic at Lambert-St. Louis International Airport (STL) surged 10 percent in 2016, topping out at nearly 14 million total passengers. It's Lambert's best performancein eight years, when STL recorded 14.4 million passengers in 2008. 
Lambert's year-end statistics show 13,959,126 passengers traveled through St. Louis in 2016, besting the 2015 total by 1,207,263 passengers. Enplanements (departing traffic) topped out at 6,988,151 passengers, a 9.6 percent increase over 2015 (6,376,034). December 2016 marked the 16th consecutive month of total passenger growth with an 11 percent increase to 1,148,735 million passengers. Click here for 2016CY statistics.
"During the past 16 months, our airlines have added new destinations, increased frequency of flights and have added more seats - switched to larger aircraft - for our highest in-demand markets," said Lambert's Director Rhonda Hamm-Niebruegge. "This growth can be attributed in part to a stronger St. Louis business climate and growth in conventions and meetings. Airlines are also seeing St. Louis as a stronger connecting market because of the airport's excellent year-round operational performance."
Southwest Airlines led the growth in new flights and new markets with a peak of 103 daily departures and 43 non-stop destinations this year. It finished 2016 with a four percent growth in market share to 55 percent of enplanements. Since January 2016, Southwest added non-stop service from St. Louis to Little Rock (LIT), Des Moines (DSM), Wichita (ICT) and Oakland (OAK). Southwest also re-started non-stop service to Pittsburgh (PIT) and Cleveland (CLE), destinations that were previously discontinued by other airlines. Southwest already announced it's expanding its flight scheduleagain for the summer of 2017, adding two new seasonal destinations (Charleston, SC and Pensacola, FL) and increasing daily flights to Boston, Nashville, San Diego and Cleveland.
American Airlines (16 percent market share) and Delta Air Lines (13 percent market share) flew the next most passengers in 2016. Commercial passenger aircraft departures were up by 2.7 percent for a total of 84,227 in 2016. While some airlines have been increasing frequency of flights, others have switched to bigger aircraft to maximize seat demand to and from St. Louis.
St. Louis was in the top 10 of airports in growing seat capacity at 9.1 percent for 2016. Lambert airlines offered 733,000 more seats in 2016 versus 2015. Growth in 2016 also extended to Air Cargo. STL recorded a 12 percent increase this past year handling 70.5 million tons of cargo.
Lambert-St. Louis International Airport is the 31st busiest airport in the U.S. as ranked by Airports Council International-North America. Lambert serves nearly 14 million passengers annually. For more information on flights and services at Lambert-St. Louis International Airport, log ontowww.flystl.com. Facebook/flystl; Twitter:@flystl
Department:


St. Louis Lambert International Airport


Topic:


Airports