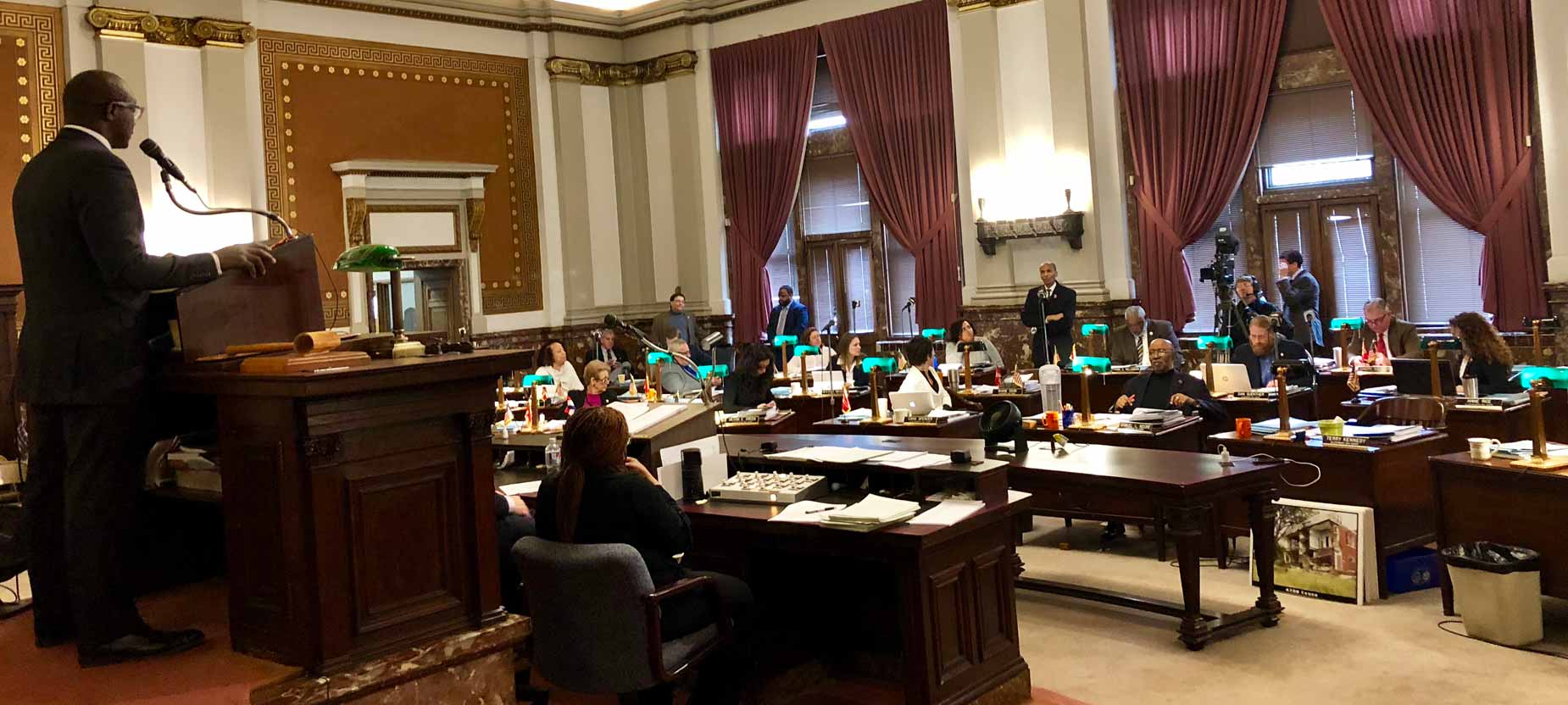 Today, the Personnel Committee of the Board of Aldermen voted to resume in person full Board of Aldermen meetings on Fridays in the Chambers at City Hall. Committee hearings will remain virtual at this time. 
The change will go into effect on April 18, 2022. Beginning this Friday, the Board of Aldermen will begin a brief spring recess due to the upcoming April election. The last meeting before the recess will be this Friday, March 11, 2022. The Board of Aldermen will return on April 18, 2022 in person in the Chambers.  
Masks will still be required at this time in the Board of Aldermen offices and Chambers in City Hall. There will be a limited number of guests that will be able to attend the meeting in the Gallery at City Hall. 
"I want to thank the Board of Aldermen staff and the staff of STLTV for their continued work and support to enable the Board of Aldermen to continue their work and keep the City moving forward during this pandemic," said Board of Aldermen President Lewis Reed. 
Department:


Board of Aldermen
President of the Board of Aldermen


Topic:


Elected Officials