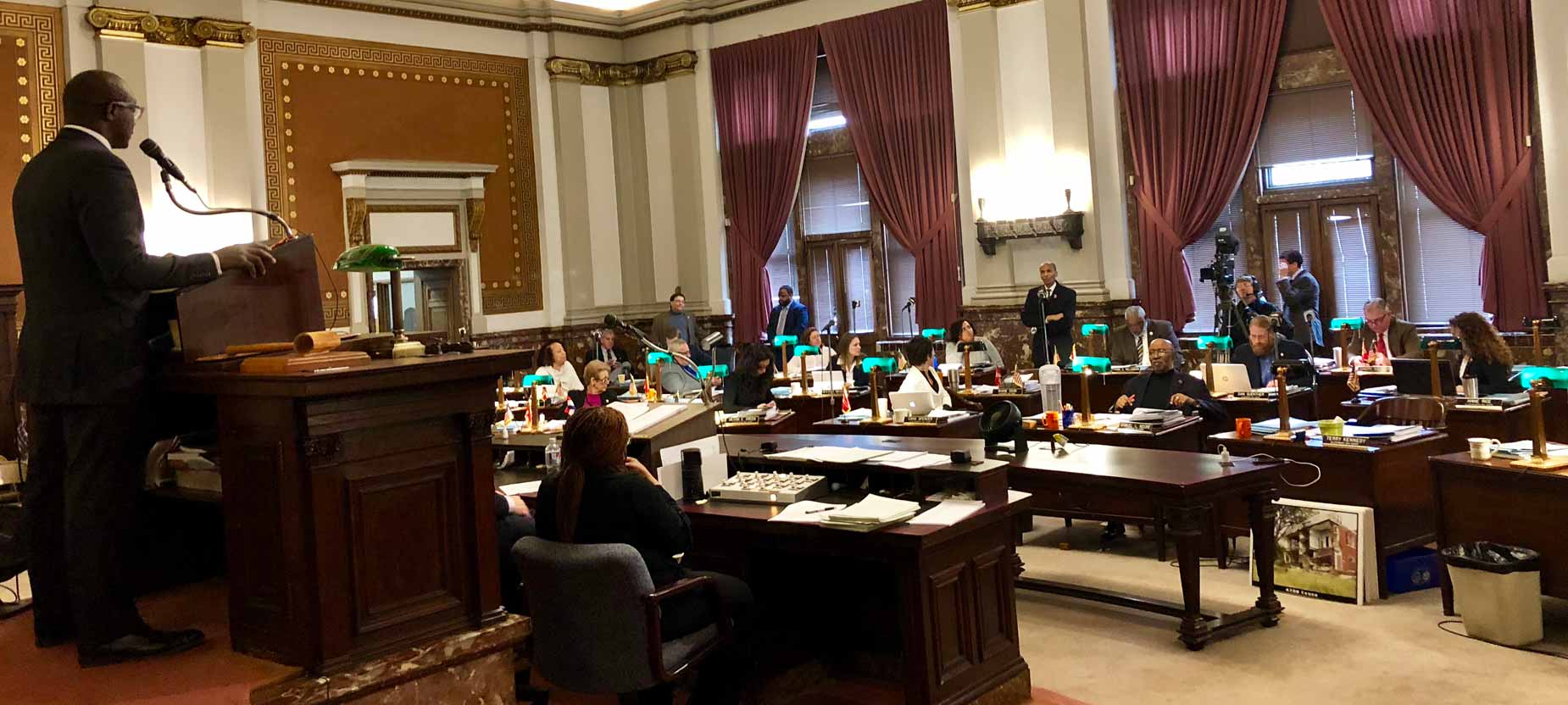 The 2018-2019 Board of Aldermen session is underway with more than 50 bills already introduced.
One of those board bills is Board Bill 25. Board Bill 25 will be voted upon for perfection at tomorrow's meeting. If passed, it will put a question on the ballot asking voters if they want to reduce the number of aldermen from 28 to 14.   
The same question appeared on the ballot in 2012, known as Prop R. Prop R required 60 percent of the vote to pass. St. Louis voters decided on Nov. 6, 2012 by a vote of 79,071 to 49,512 to cut the 28-member Board of Aldermen by half beginning in 2022.  
The charter amendment required 60 percent of the vote for passage, and it passed with 61.49 percent. The ordinance set forth a detailed procedure to phase in the change beginning with redistricting based on the 2020 census and ending with staggered four-year terms of aldermen representing even- and odd-numbered wards by 2025. The city has had 28 wards since 1876, and 28 wards were maintained under the 1914 charter.
Another bill up for debate is Board Bill 21. Board Bill 21 is also up for a perfection at tomorrow's Board of Aldermen meeting. If passed, a question will be asked to the voters on the ballot to keep or remove the residency requirement for City employees. Currently, the Charter of the City of St. Louis requires persons employed on a full time basis by the City to reside in the City. Persons may apply for employment with the City regardless of their residency.

Watch the committee hearing on both of these bills.