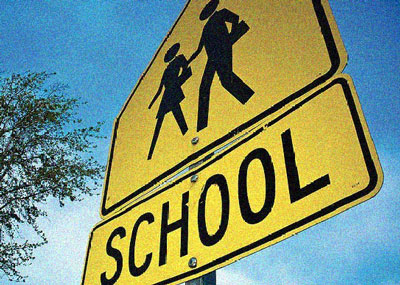 (ST. LOUIS – July 21, 2017) St. Louis Comptroller Darlene Green today announced that she has identified a revenue source to restore funding for school crossing guards, which had been removed from the city budget that went into effect July 1. "This is a public safety issue; therefore, I intend to use funds from the crime prevention fund that I established earlier this year," Comptroller Green said.
"School crossing guards have been just a small part of the St. Louis city budget, but they are a vitally important part of protecting our children," said Comptroller Green, adding, "Crossing guards provide peace of mind to parents, they give children confidence to cross busy streets in safety, and they provide an extra set of eyes to discourage those with ill intent from approaching children before and after school."
"Once outside and off school grounds, I believe the responsibility falls to the city to provide this added level of public safety for our school children," explained Green.
"Children are priceless treasures. The small amount involved in funding school crossing guards pales in comparison to the risk of even one child being hit by a vehicle or accosted. Shifting responsibility to the public schools to pay for an off-site, non-education-related expenditure would appear miserly when balanced against the potential loss." said Green.
Comptroller Darlene Green is the chief fiscal officer of the City of St. Louis and is charged with safeguarding the city's credit rating and with protecting taxpayer dollars. Visit www.stlouis-mo.gov/comptroller to learn more about the Office of the Comptroller.
Department:


Office of the Comptroller


Topic: