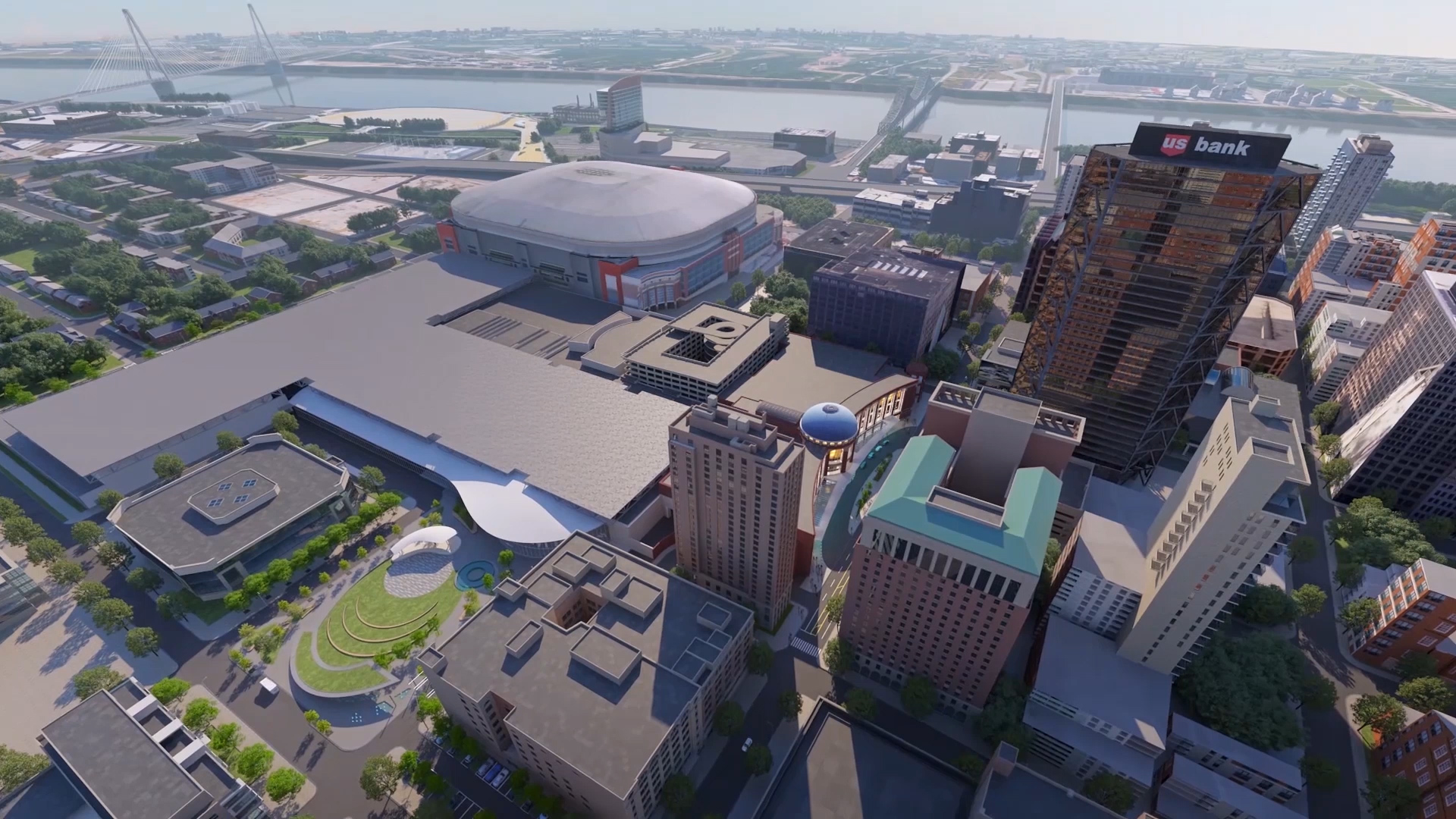 (ST. LOUIS—October 29, 2020) Comptroller Darlene Green announced today that the St. Louis Municipal Finance Corporation (SLMFC) Leasehold Revenue Bonds Series 2020 closed today. The bonds were sold as part of the previously announced $210 million agreement between St. Louis City and St. Louis County to finance the long-awaited expansion and renovation of America's Center Convention Plaza Complex.
"The America's Center expansion is a joint investment in our region's future by St. Louis City and St. Louis County," said Comptroller Green. "This means St. Louis will continue being competitive on a national level—drawing world class conventions to the region and being an economic and employment driver for our region; assuring dependable jobs for working families for years to come."
The expansion and improvements to America's Center include: 92,000 feet of exhibit space, allowing larger events; a 65,000 square foot multi-purpose ballroom; an outdoor commons with green space for attendees, residents and area workers; and enclosed loading docks (including 26 new loading docks), improving access and neighborhood aesthetics.
At pricing, the bonds generated 3.5x oversubscription in orders from interested investors. The successful sale and amount of participation from investors allowed the city to net additional proceeds for the expansion projects.
With the bond sale complete, work on the expansion can begin. It is anticipated that the project will be complete in 2023.
---
Comptroller Darlene Green is the chief fiscal officer of the City of St. Louis and is charged with safeguarding the city's credit rating and with protecting taxpayer dollars. She is the recipient of the 2019 Women in Public Finance Lifetime Achievement award. Visit www.stlouis-mo.gov/comptroller to learn more about the Office of the Comptroller.
Contact Information:


Tyson Pruitt
Public Information Officer to the Comptroller
Office Phone: (314) 613-7360

Department:


Office of the Comptroller


Topic: