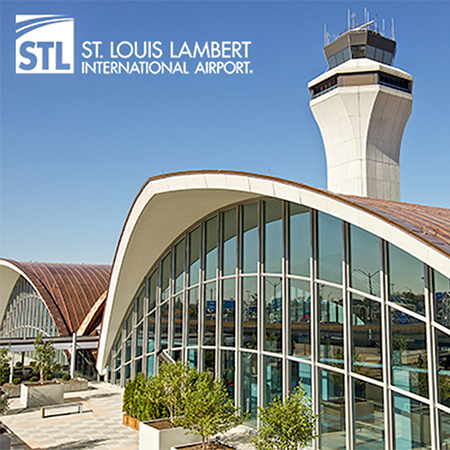 (St. Louis – October 9, 2019) Fitch Ratings has upgraded $180 million of outstanding St. Louis Lambert International Airport (STL) airport revenue bonds, to 'A' from 'A-'. The rating outlook has been revised to 'stable' from 'positive'.
"This latest rating from Fitch affirms the strong financial position and operations at St. Louis Lambert International Airport," said Comptroller Darlene Green, City of St. Louis. "I commend the airport management team for its ongoing strategy and success at reducing costs and increasing air service."
The Fitch rating cited STL's demonstrated trend of rising traffic levels, sustained robust financial metrics and conservative debt structure as rationales for the upgrade. Fitch also cited STL's current airline use and lease agreement as favorable, which includes a pre-approved five-year capital investment program and enabled cost reductions to $8.87 per enplanement in 2018.
The review of outstanding debt comes on the heels of S&P Global Ratings as upgrading its rating of outstanding airport revenue bonds to 'A' from 'A-' and assigning its 'A' rating to the city's 2019 refunding bonds. As announced by Comptroller Green on June 27, that refunding delivered to STL a $29.26 million present value savings.
Moody's Investor Services affirmed its rating for the city's airport bonds at 'A2' with a stable outlook in June 2019.
---
Comptroller Darlene Green is the chief fiscal officer of the City of St. Louis and is charged with safeguarding the city's credit rating and with protecting taxpayer dollars. Visit www.stlouis-mo.gov/comptroller to learn more about the Office of the Comptroller.
Contact Information:


Tyson Pruitt
Public Information Officer to the Comptroller
Office Phone: (314) 613-7360

Department:


Office of the Comptroller


Topic: