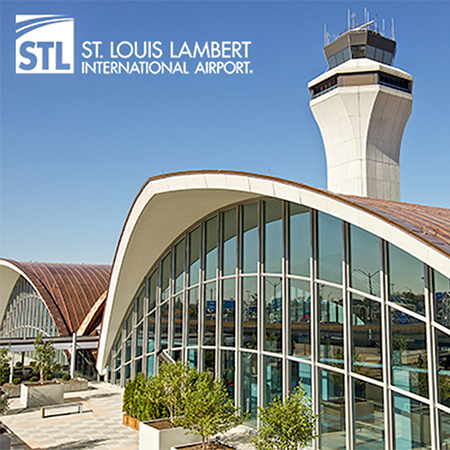 (St. Louis – April 27, 2022) Moody's Investors Service has assigned an A2 rating to the $15.2 million St. Louis Lambert International Airport (STL) airport revenue refunding bonds, Series 2022A. Concurrently, Moody's affirmed the A2 rating on $529 million parity airport revenue bonds. The outlook is stable.
"This latest rating from Moody's affirms the robust financial position and operations at St. Louis Lambert International Airport," said Comptroller Darlene Green, City of St. Louis.
Moody's noted that enplanements at STL are "recovering in-line with the national average" and it expects that "the airport's stable and low costs to airlines will continue to attract a mix of service providers."
"Lambert has a strong liquidity position and declining debt service profile. I commend the airport management team for its continued success," said Comptroller Green.
Altogether, Moody's expects enplanement growth at STL over the next 12-18 months as travel recovers to pre-pandemic levels.
Moody's Investor Services previously affirmed its rating for the city's airport bonds at A2 with a stable outlook in June 2019. In August 2021, Moody's upgraded its rating for the city's general obligation bonds from Baa1 to A3 with a stable outlook.
---
Comptroller Darlene Green is the chief fiscal officer of the City of St. Louis and is charged with safeguarding the city's credit rating and with protecting taxpayer dollars. She is the recipient of the 2019 Women in Public Finance Lifetime Achievement award. Visit www.stlouis-mo.gov/comptroller to learn more about the Office of the Comptroller
Contact Information:


Tyson Pruitt
Public Information Officer to the Comptroller
Office Phone: (314) 613-7360

Department:


Office of the Comptroller


Topic:


Airports