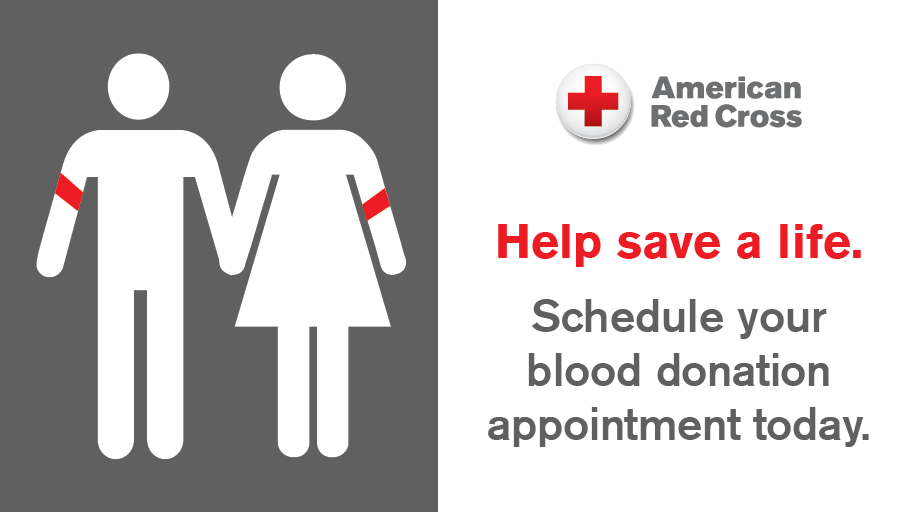 (St. Louis – July 29, 2020) The office of St. Louis Comptroller Darlene Green will host its semiannual community blood drive with the American Red Cross on Wednesday, August 12, from 11:00 a.m. to 3:00 p.m. in Room 208 of St. Louis City Hall.
For more information or to schedule an appointment to donate, call 1-800-RED-CROSS or visit redcrossblood.org.
All donors are welcome at the blood drive. With no known end date to the COVID-19 coronavirus pandemic, the Red Cross urgently needs the help of blood and platelet donors to meet the needs of patient care.
COVID-19 Antibody Screening
For a limited time, the Red Cross is testing all donated blood, platelets and plasma for COVID-19 antibodies. Results of the test will be available online about one week after donation. The antibody test indicates if the donor's immune system has produced antibodies to the coronavirus, regardless of whether symptoms were present—it is not a substitute for a diagnostic test.
Donation Safety
Each Red Cross blood drive and donation center follows the highest standards of safety and infection control. Red Cross essential services have been approved by local and federal officials, including the Department of Homeland Security, CDC, FDA, and the Surgeon General. Learn more about the Red Cross safety protocols at: COVID-19 and Blood Donation.
Visiting City Hall
As a precaution to limit the spread of COVID-19, visitors to city hall are required to wear masks or face coverings and will have their temperature taken at the point of entry. Anyone with a temperature of 100.4 or higher will not be permitted inside. Learn more about precautions for city hall visitors at: City Hall COVID-19 Precautions.
---
Comptroller Darlene Green is the chief fiscal officer of the City of St. Louis and is charged with safeguarding the city's credit rating and with protecting taxpayer dollars. Visit www.stlouis-mo.gov/comptroller to learn more about the Office of the Comptroller.
Contact Information:


Tyson Pruitt
Public Information Officer to the Comptroller
Office Phone: (314) 613-7360

Department:


Office of the Comptroller


Topic: