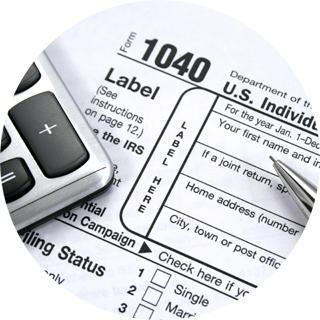 ST. LOUIS—St. Louis Comptroller Darlene Green, in partnership with the National Association of Black Accountants, Inc. (NABA), Reliance Bank and 1st Financial Federal Credit Union, is sponsoring free tax preparations and banking consultations for low-to-moderate wage earners, senior citizens and individuals with disabilities.
There is high interest in this program and taxpayers are encouraged to arrive early. Tax return preparations begin at 4:30 p.m on Wed., Feb. 8 and Feb. 15 at the William J. Harrison Education Center, located at 3140 Cass Ave in the City of St. Louis. Volunteers will take the first 50 taxpayers on a first come, first served basis.
IRS-certified tax preparers will be on hand at the event to provide free assistance preparing 2016 tax returns. They will help taxpayers apply for all tax credits for which they qualify, including earned income tax credits (EITC) and tax credits for seniors and those with disabilities. All 2016 federal and state (including Missouri, Illinois and other states) returns will be electronically filed.
Resources are available for taxpayers who do not make the first 50 either day. NABA holds sessions each Saturday morning at Myrtle Hilliard Davis Comprehensive Health Center, 5147 Dr. Martin Luther King Jr. Drive. In addition, taxpayers can use the IRS online tool to find free tax prep assistance by zip code at irs.treasury.gov/freetaxprep/.
Taxpayers should bring required materials with them to the preparation, including all W-2 and 1099 forms, valid identification, social security cards or taxpayer identification numbers for all family members, and other materials. For more information, call 314-657-3422;for a full list of items to bring, visit the NABA website at www.naba-stl.org/vita/.
In addition, 1st Financial Federal Credit Union representatives will offer opportunities for opening free savings and checking accounts and provide consultations on other banking services. Reliance Bank representatives will be on hand to discuss the bank's Neighborhood Helper Home Improvement Loan program.
About the Sponsors:
Comptroller Darlene Green is the chief fiscal officer of the City of St. Louis and is charged with safeguarding the city's credit rating and with protecting taxpayer dollars. Visit www.stlouis-mo.gov/comptroller to learn more about the Office of the Comptroller.
The National Association of Black Accountants, Inc. (NABA), is a nationwide membership organization with the primary purpose of developing, encouraging and serving as a resource for African-Americans and other minorities in the accounting profession.
The IRS VITA (Volunteer Income Tax Assistance) program provides free income tax return preparations and helps working families take advantage of all eligible tax credits.
1st Financial Federal Credit Union is a St. Louis metropolitan area member-owned, not-for-profit financial cooperative with more than 34,000 members and $215 million in assets and is committed to providing quality services to the membership while demonstrating safe and sound business practices.
Reliance Bank is a community bank with 21 locations within the St. Louis metropolitan area. Reliance Bank is locally owned and locally managed which allows for quick decision-making. The experienced staff of Reliance Bank is prepared to assist you with every aspect of your banking needs, including Retail Banking, Community Banking, Lending and Corporate Banking.
St. Louis Community College expands minds and changes lives every day by offering high-quality educational experiences leading to degrees, certificates, employment, university transfer, and life-long learning. Located near Vashon High School and the Clyde C. Miller Academy, the William J. Harrison Education Center is ideally positioned to leverage learning partnerships and provide enhanced educational opportunities for residents of an underserved community.
Contact Information:


Tyson Pruitt
Public Information Officer to the Comptroller
Office Phone: (314) 613-7360

Department:


Office of the Comptroller


Topic:


Taxation and Revenue