This article is 3 years old. It was published on June 29, 2020.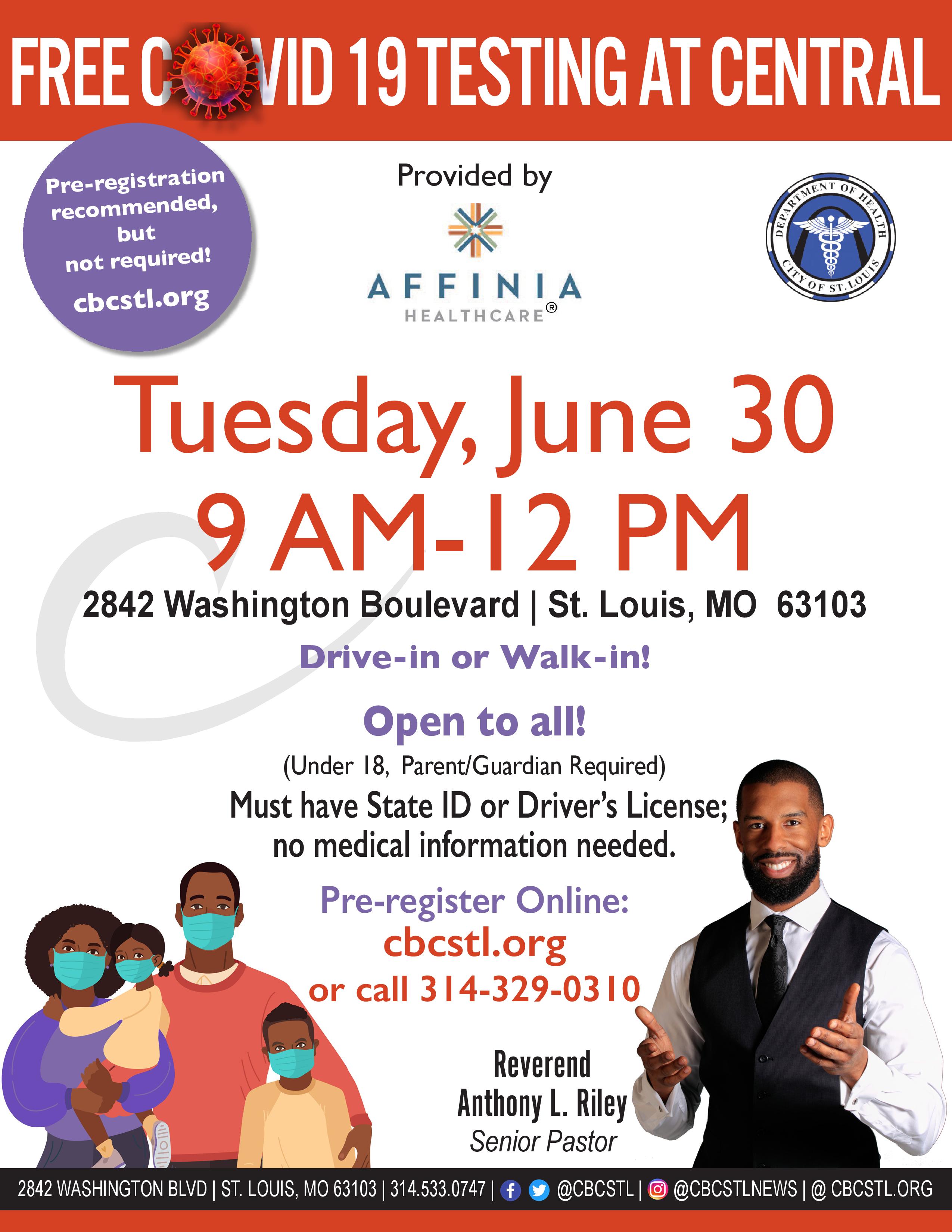 COVID-19 testing continues to be a priority for the City of St. Louis. Thanks to Affinia Healthcare and Central Baptist Church the next free community testing event in the city will be at Central Baptist, 2842 Washington Blvd, Tuesday, June 30, 2020, from 9:00 a.m. until noon.
Although not required, pre-registration is being offered online at cbcstl.org or by calling 314-329-0310. No medical information is needed but a valid state ID or driver's license is required. A parent or guardian must accompany anyone under 18 years of age. Walk-up or Drive-In testing will be available.
"The Church has to lead, especially in times of crisis," says Reverend Anthony L. Riley, Senior Pastor at Central Baptist Church. "Central challenges other faith communities to come forward and host testing events on their sites."
The City of St. Louis Department of Health views testing as an essential tool in its COVID-19 response efforts. "Testing is critical to treating and isolating those with the virus," says Dr. Fredrick Echols, acting director of health for the City of St. Louis. "Testing also is important for our mitigation efforts to assist in identifying the impact of the virus. It helps us know where the virus is, where it is going, and what segments of the population are being impacted." 
Department:


Department of Health


Topic: