This article is 7 years old. It was published on July 13, 2015.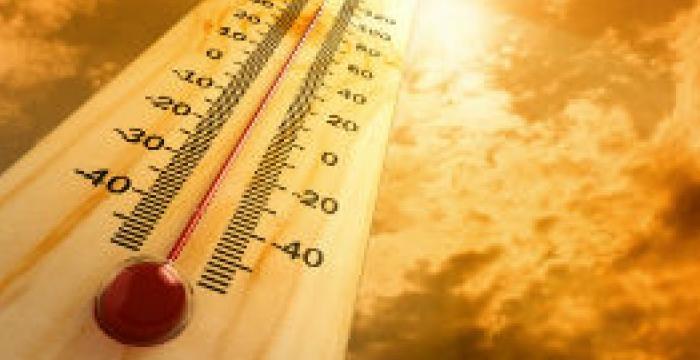 SUBJECT | Extreme Heat
Take Precautions for Extreme Heat
The National Weather Service in St. Louis is predicting a stretch of extreme heat for the St. Louis metropolitan area. The combination of hot temperatures and high humidity will likely lead to an increased risk of heat related stress and illness. The very young, elderly, those without air conditioning, and those participating in strenuous outdoor activities will be the most susceptible.
The City of St. Louis Department of Health is warning residents to take extra precautions if they will be working or spending time outside. When possible reschedule strenuous activities to the early morning or evening.
Also, during times of extreme heat, residents are encouraged to check on seniors, homebound, and neighbors with medically needy neighbors.
Know the signs and symptoms of heat exhaustion and heat stroke.
Heat Exhaustion
Heat exhaustion is the most common heat-related illness
Heat exhaustion results in elevated body temperature and dehydration
Symptoms include heavy sweating, paleness, muscle cramps, tiredness, weakness, dizziness or fainting, headache, nausea or vomiting
If symptomatic, rest, loosen clothing, take a cool shower, drink cool water and seek medical attention if symptoms worsen or last longer than one hour
Heat Strokes
Heat stroke occurs when the body's core temperature reaches 104°F
Heat stroke can be deadly
Symptoms include a high body temperature, red skin, hot or dry skin, rapid pulse, throbbing headache, dizziness, nausea, confusion, unconsciousness
If symptomatic, call 9-1-1 immediately, move to a cool, shady spot.Cool your body rapidly with cool water and monitor your body temperature. Avoid alcoholic drinks
Best Protection
The best protection against high heat is staying in an air-conditioned building.
Thermostats should be set to no warmer than 78°F, particularly when children or elderly are in the building
Do not rely on fans as your primary cooling source
At high temperatures air from fan actually increases the body's heat stress by delivering heated air to the body faster than the body can get rid of the heat.
Children
Protect your children
from heat-related illness and injury:
Never leave a child unattended in a vehicle
Reduce a child's outdoor activity during hot, humid weather and the hottest part of the day
Give children plenty of cool water to drink
Seniors and People with Disabilities
Cool Down St. Louis is helping area seniors and people with disabilities with their air-conditioning and utilities;and area low-income households may also apply for utility assistance only, at 314-241-7668, or www.cooldownstlouis.org.
Pets
City of St. Louis Animal Care and Control, a division of the Department of Health, also wants residents to consider their pets during extreme heat. Pets should never be left unattended in vehicles, and should have access to fresh water and shade at all times.
Cooling Sites
For information on cooling sites, contact the United Way Greater St. Louis Information Referral line at 1-800-427-4626 or if calling from a land line phone, dial 2-1-1. For help with a serious heat related illness, call 911.
List of Cooling Sites
More Tips
Addition tips on child safety and child injury prevention can be found at http://www.safekids.org/safetytips/field_risks/heatstroke.
Additional tips on safety related to extreme heat can be found on the CDC website athttp://www.cdc.gov/extremeheat/.
Department:


Division of Health


Topic:


Climate