This article is 5 years old. It was published on September 25, 2017.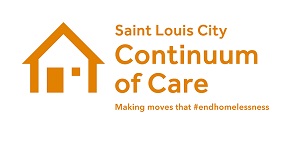 The CoC (Continuum of Care) Consolidated Application is prepared by the City of St. Louis Department of Human Services, Homeless Division staff and submitted to the US Department of Housing and Urban Development (HUD) annually. 
CoC funding is the largest single funding source for housing and services for homeless and formerly homeless households in the City of St. Louis.
Review copies of documents related to the 2017 CoC Competition below.  
New and renewal projects review ends 10am Wednesday, September 27, 2017.
The final 2017 CoC Application and Priority List were submitted to HUD on 9/27/17.
2017 CoC Competition Documents
Notice of Funding Availability (NOFA) for the FY 2017 Continuum of Care (released on 7/14/17)
2017 CoC Review, Score, and Ranking Process
2017 MO-501 CoC Rating and Review Procedure
2017 MO-501 CoC Final Priority List
2017 MO-501 CoC Reconsideration Process
CoC Project Priority List FY 2017
FY 2017 COC Application Narrative
FY 2017 COC Project Applications
MO-501 CoC Planning Application FY 2017
MO-501 Final FY 2017 CoC Application (submitted to HUD 9.27.2017)
MO-501 Final FY 2017 CoC Priority Listing (submitted to HUD 9.27.2017)