This article is 9 years old. It was published on January 16, 2014.

Named after the area's strong affiliation with Saint Louis University during the 1870s, College Hill is a community rich in history.  But, decades of disinvestment has taken its toll, leading to physical and economic decline.  Approximately one third of the neighborhood's original structures were torn down because of neglect and replaced by vacant lots, and many of its remaining buildings need restoration.
In 2007, with a partnership between Lutheran Housing Support (LHS) and neighborhood residents, the College Hill neighborhood began its transformation. LHS is a nonprofit, community development intermediary.  The corporation connects faith-based organizations and their community partners with expertise and financial resources to help revitalize neighborhoods and create affordable housing options.
In just eight years, LHS has been able to effect real change in the College Hill neighborhood, including
The rehab or repair of 70 homes, funded by grants accessed by Lutheran Housing Support from charitable organizations.
Supporting community development projects such as community gardens, after-school programs, and neighborhood resident empowerment initiatives.
Developed strategic networks and partnerships with over 30 agencies to deliver a variety of health and human services to the residents in the neighborhood.
Attracting more than $1.2 million in direct and indirect investment to the community – the beginning of what will be a multi-year, multi-million commitments to creating affordable housing in College Hill.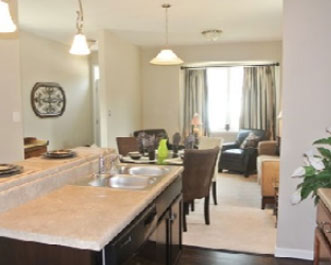 One such commitment to affordable housing is now open and ready for new homeowners.The Nazareth Homes development in College Hill is now accepting applications for the new homes, with mortgage payments less than $600.
Homeownership offers neighborhoods stability and many benefits to the homeowner.


Paying a Low Mortgage Rate
One of the best reasons to make the leap into homeownership right now is that borrowing money is cheap. Interest rates are at historic lows, below 4% for a 30-year, fixed-rate mortgage and below 3.25% for a 15-year term.
Building Equity
When you own a home you can build equity, which is the value of a property that you actually own. For example, if your home is valued at $175,000 and you owe $100,000 to the lender, you have $75,000 in equity.
Saving Money on Taxes
Homeowners have other expenses such as property tax and maintenance. However, the following four costs may be tax deductible if you itemize your deductions on your tax return; Mortgage Interest, Points, Real Estate Taxes and Private Mortgage Insurance.
Family Stability
When you own a home, you tend to stay in it longer and make more long term financial decisions. The end result of "settling down," is that it provides a safe, secure, stable home environment for you and your family. Children are likely to benefit more in a stable environment and perform better in school.
For more information concerning the new Nazareth Homes in College Hill: Please contact Rubbie Groves-Clay, Broker-Associate at (314) 389-4155, or Mary Jo Becker, Lutheran Housing Support at 314-996-1389.
Department:


Office of the Mayor


Topic:


Housing