This article is 3 years old. It was published on July 16, 2019.
On Saturday, July 13th, Jayson Tatum, who is set to begin his third season as a member of the Boston Celtics, returned to Wohl Community Center for his annual summer camp. In partnership with The Jayson Tatum Foundation, Pro Camps and the City of St. Louis Recreation Division Wohl Center hosted over 100 passionate youth basketball players of all ages. They not only learned some new basketball skills but also interacted with one of the NBA's rising stars. The camp has become an annual event in which youth from the St. Louis area are selected through an essay contest and get to participate for free.
The camp is just one of the ways Jayson has given back to his hometown. He also provided a donation to resurface the gym floor as well as additional backboards in the gym. Jayson certainly has not forgotten his roots and is proud of where he came from. In a recent interview with KSDK's Ahmad Hicks, Jayson said, "Whatever your dreams and aspirations are, you know we come from the same place and everything is possible."
Dana Moorehead, the Recreation Supervisor at Wohl Center for the past 15 years, watched Jayson grow up playing basketball at Wohl Center and knew she was watching something special. "Not just his basketball talents, which we all know are great. But it's the person Jayson is, so I am not surprised he has given back so, not only in terms of a donation, but also his time."
In partnership with Jayson's foundation, the gym floor at Wohl Center is now known as "Jayson Tatum Court".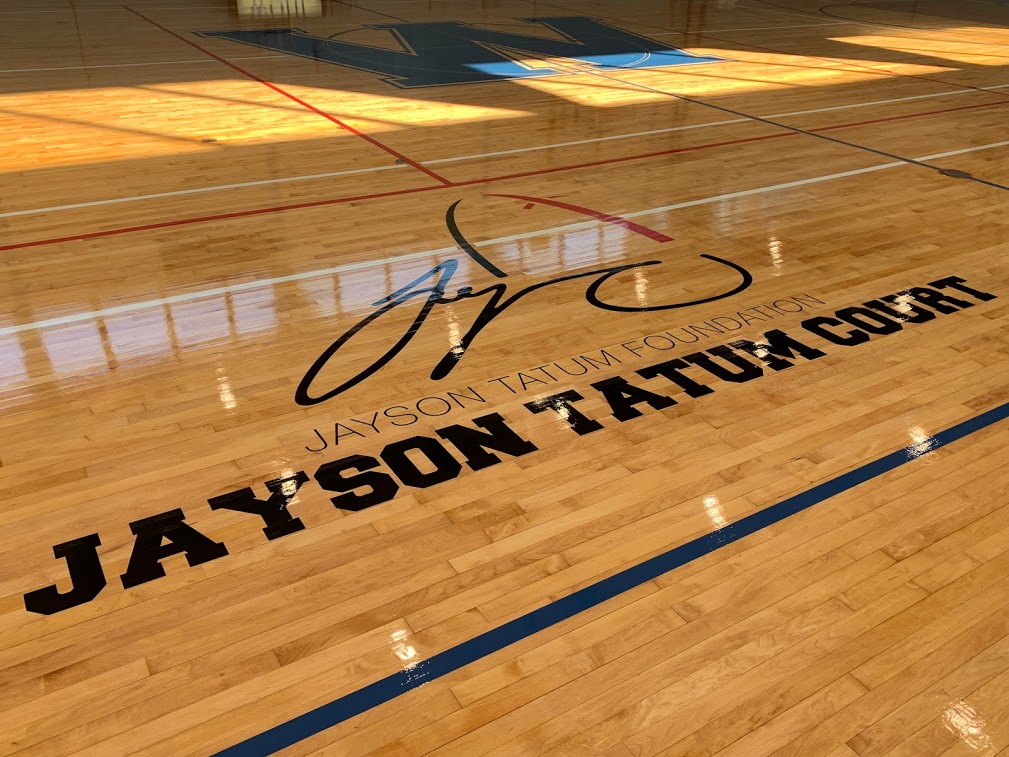 Wohl Community Center is open 7 days a week and offers a variety of programming.
Department:


Division of Recreation