Fox Park
Fox Park general boundaries are defined as Interstate Highway 44 (I-44) on the North, southward to S. Jefferson Ave on the East, westward to Gravois Ave. on the South, northward to Nebraska Ave. on the West to Interstate Highway 44 (I-44).
Useful Contacts
Aldermen
Neighborhood Improvement Specialist(s)
Citizens' Service Bureau
Parks in Fox Park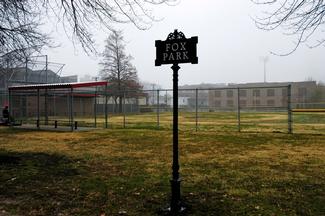 Fox Park is a south city neighborhood located between some of St. Louis' greatest neighborhoods. With boundaries of I-44 to the north, Nebraska to the west, Jefferson to the east and Gravois on the south, the neighborhood is embedded amongst the swanky Compton Heights and Lafayette Square neighborhoods on the west and northeast and shares borders with the comparable up-and-coming neighborhoods of Tower Grove East, Benton Park West and McKinley Heights.
12 comments from people like you have helped us improve this page. Keep the feedback coming!