Lafayette Square
Lafayette Square general boundaries are defined as Chouteau Ave. on the North, southward to Dolman St. on the East, westward to Interstate Highway 44 on the South, northward to S. Jefferson on the West to Chouteau Ave.
Useful Contacts
Aldermen
Neighborhood Improvement Specialist(s)
Citizens' Service Bureau
Parks in Lafayette Square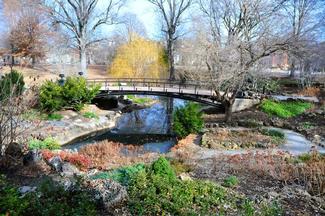 Lafayette Park was set aside from the St. Louis Common in 1836 and dedicated in 1851 as one of the first public parks, and by far the largest of its era, in the City of St. Louis, Missouri. It is considered by many historians to be the oldest urban park west of the Mississippi.
12 comments from people like you have helped us improve this page. Keep the feedback coming!