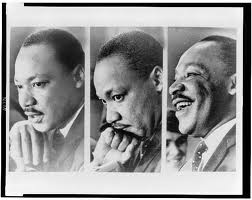 Everyone is invited to attend the 26th Annual Dr. Martin Luther King, Jr., State Celebration Commission Kick-Off Program for Missouri.  The event will be held at 6:30 p.m. on Saturday, Jan. 7 in the HGA Main Auditorium of Harris-Stowe State University, 3026 Laclede Avenue.
Masters of Ceremonies will be Howard Richards and Courtney Z. McCall.  This year's Keynote Speaker will be Dick Gregory, Activist, Philosopher, Anti-Drug Crusader, Comedian, Author, Actor, Recording Artist, Nutritionist.
Special performances by:  The St. Louis Children's Choirs, Notibutwe Muhindi Kambeng (We Children & Unity) African Dance Troupe, and The Jazz Edge.
A reception featuring Steve Schankman and the Motown Revue (sponsored by Anheuser-Busch Companies, Inc.) will follow the program.
All seating will be on a first-come, first-serve basis, other than those reserved for program participants and awardees.
Admission is FREE and open to the public.  For more information, call the University at (314) 340-3390.