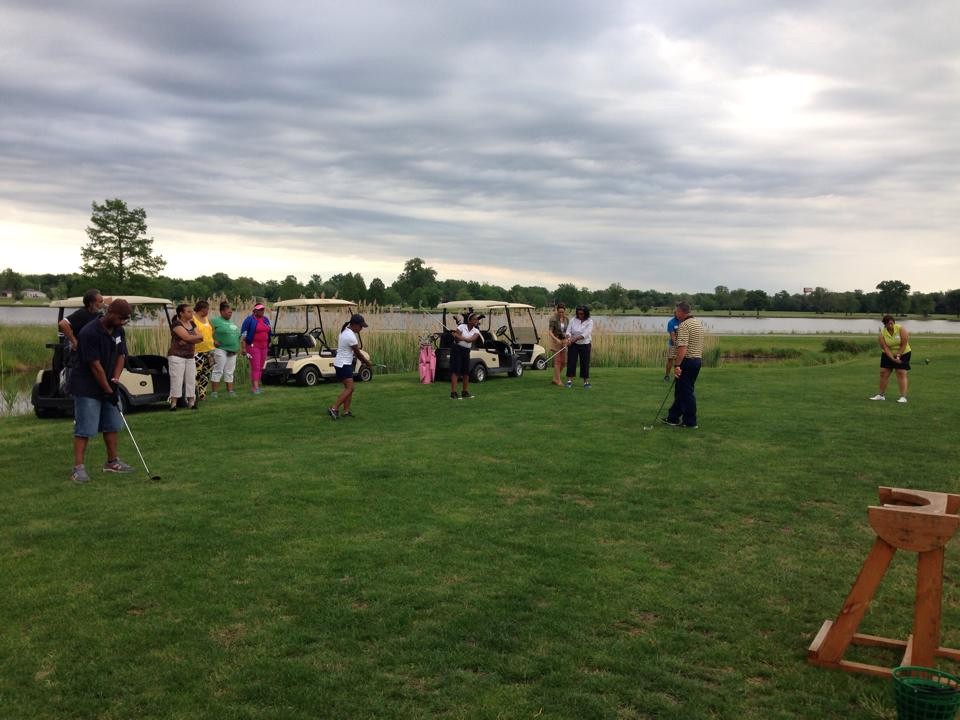 Let's Move! Wraps Up another Successful Summer of Golf
The City of St. Louis Department of Health and East Side Health District proudly hosted the 3rd Annual Let's Move! STL Golf and Walking Program at the beautiful Grand Marais Golf Course in Centreville, IL. This program allowed people to learn the game of golf or enhance their existing skills. For those who wanted an alternative to golf, there was an option to walk the beautiful trails of Frank Holten State Park. Either way, this activity promoted physical activity for the entire family.
There was a great turnout for both months of the program (May and June), with more than 100 participants of all ages and ability levels. Many participants were repeats from the previous years. They came out to further enhance their golf skills under the tutelage of Professional Golfer's Association (PGA) golf pro, Dan Polites. Other partners who helped to make the program possible included Clear Channel, Let's Move! STL, Saint Louis University's Department of Nutrition and Dietetics, Amateur Swing, Reasons to Achieve, and the Grand Marais Golf Club.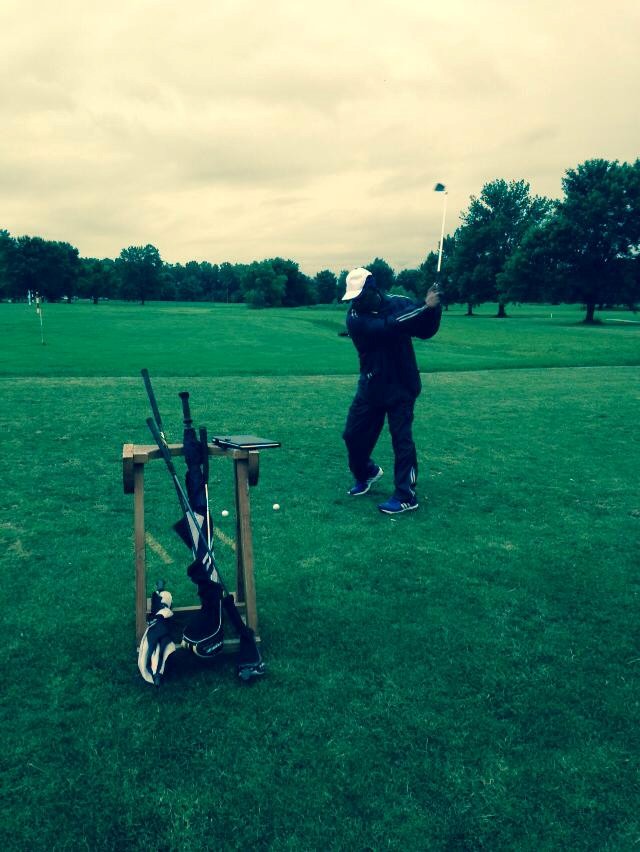 The golf program culminated with a Let's Move! STL Golf Tournament on Friday, June 27th. More than 24 individuals came out to play. The 4-person scramble was a great way for them to get some physical activity and support local youth programs focused on healthy living. The day included a silent auction, attendance prizes, lunch, and much more. Participants got it all in before rain ended the day.
Thanks to all those who came out and supported the program and tournament this year! Stay tuned for more great, family-friendly activities from Let's Move! STL.
Health Department
City of St. Louis
Department:


Department of Health


Topic:


Health