This article is 6 years old. It was published on May 27, 2016.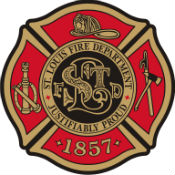 The 24th annual Mathews-Dickey Boys & Girls Club "Safety Weekend for Kids" is being held Memorial Day weekend.  The St. Louis Fire Department is supporting this event by setting up the "Fill the Boot Toll Road."
On Friday, Saturday, and Sunday, May 27 through May 29, 2016, St. Louis Firefighters will collect from 11 a.m. to 1 p.m. and from 4 p.m. to 6 p.m. at various locations throughout the City.  All proceeds will benefit the Mathews-Dickey Summer Athletic Program.
# # #