This article is 3 years old. It was published on June 1, 2019.
The 22nd annual "Spring Jubilee" in celebration of Older Americans Month took place on May 10th at the Upsilon Omega Foundation. May was first proclaimed as "Senior Citizens Month" in 1963 by President John F. Kennedy, and was later changed to "Older Americans' Month" by President Jimmy Carter. The month honors our nation's more than 34 million older Americans and the contributions they have made and continue to make to our world.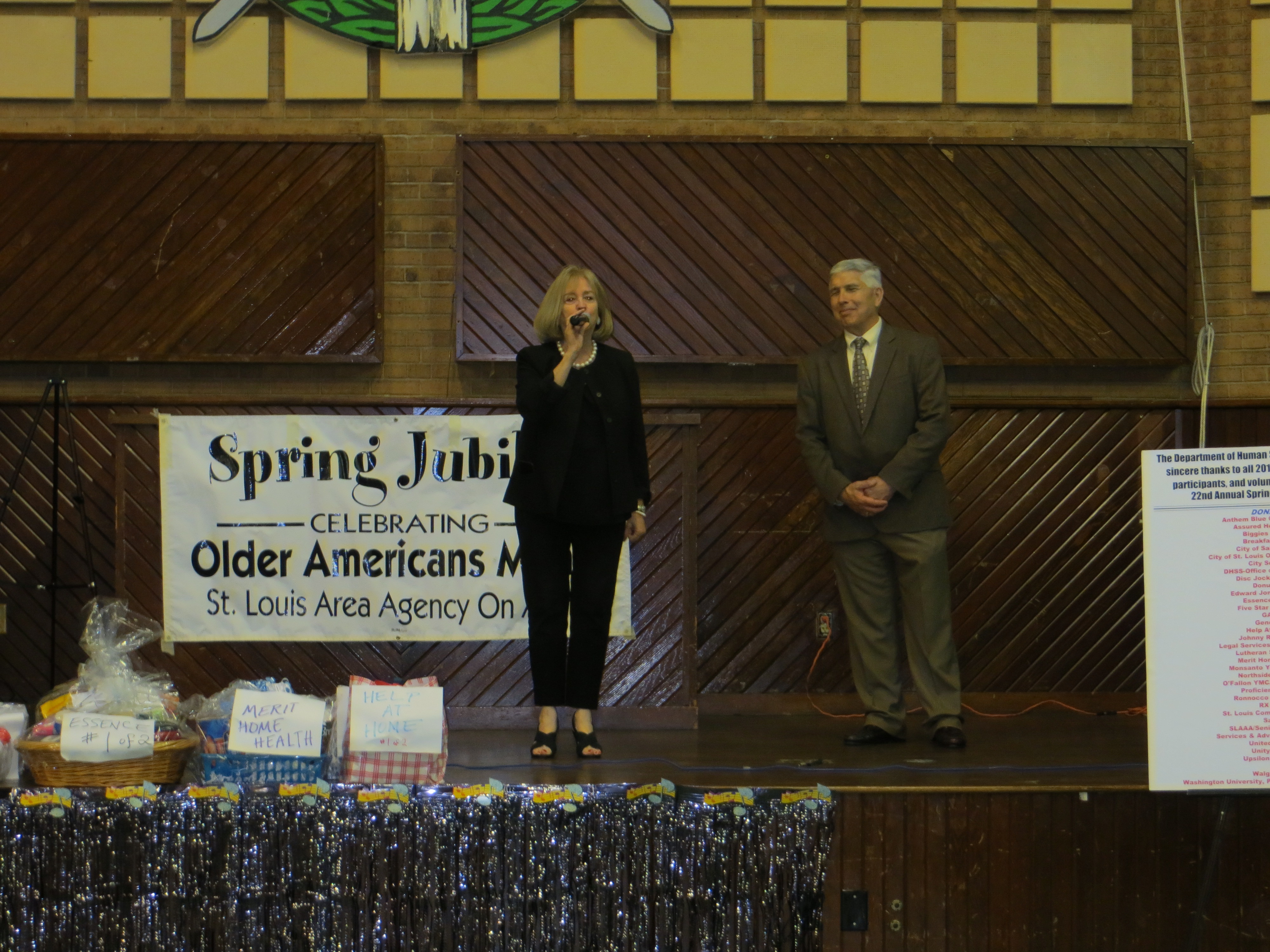 Pictured: Mayor Lyda Krewson addresses those in attendance at the 22nd annual Spring Jubilee as David Sykora of the St. Louis Area Agency on Aging (SLAAA) looks on.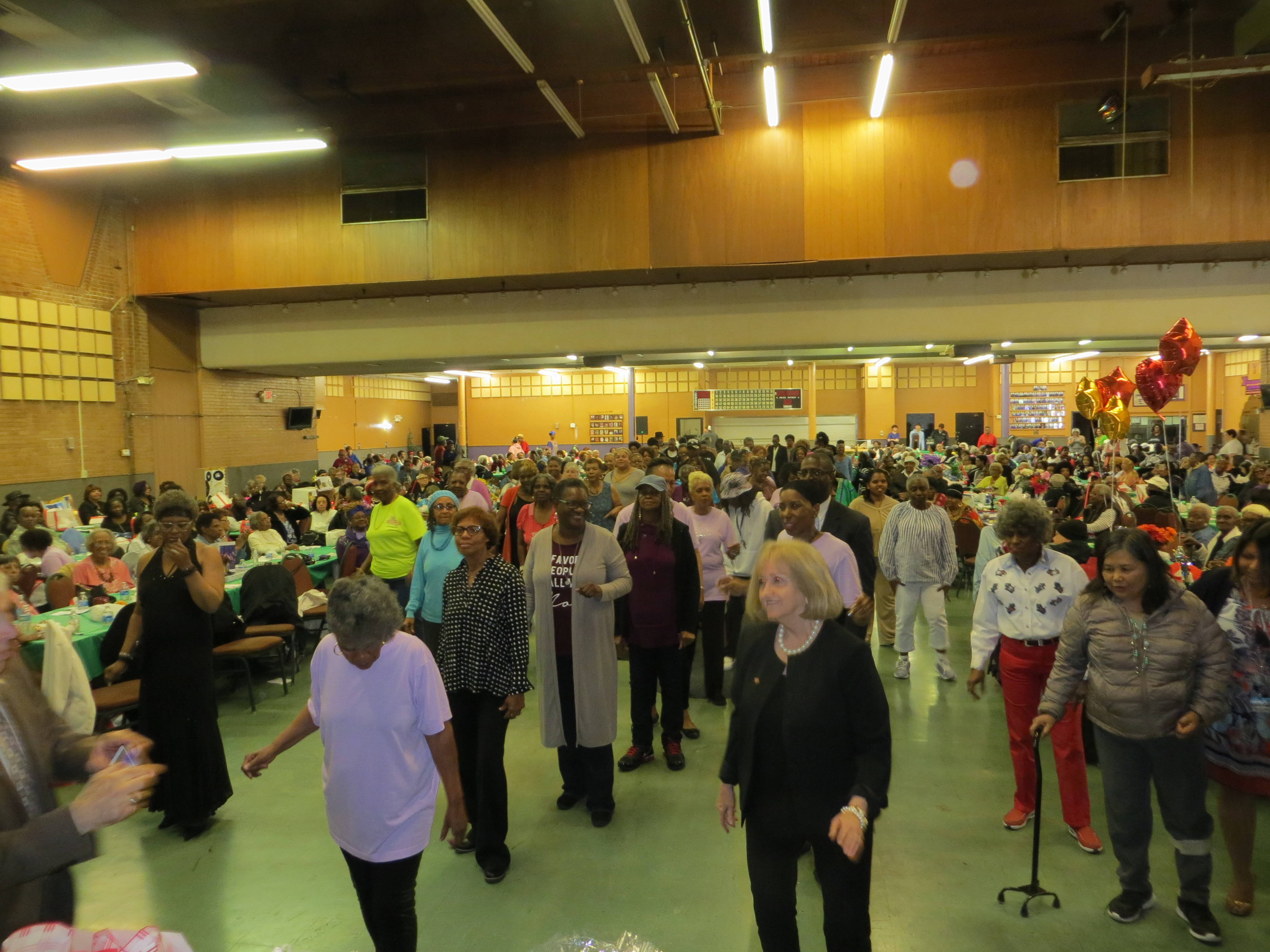 Music from local DJ Big Papa G got everyone on their feet, dancing to the Cha Cha Slide.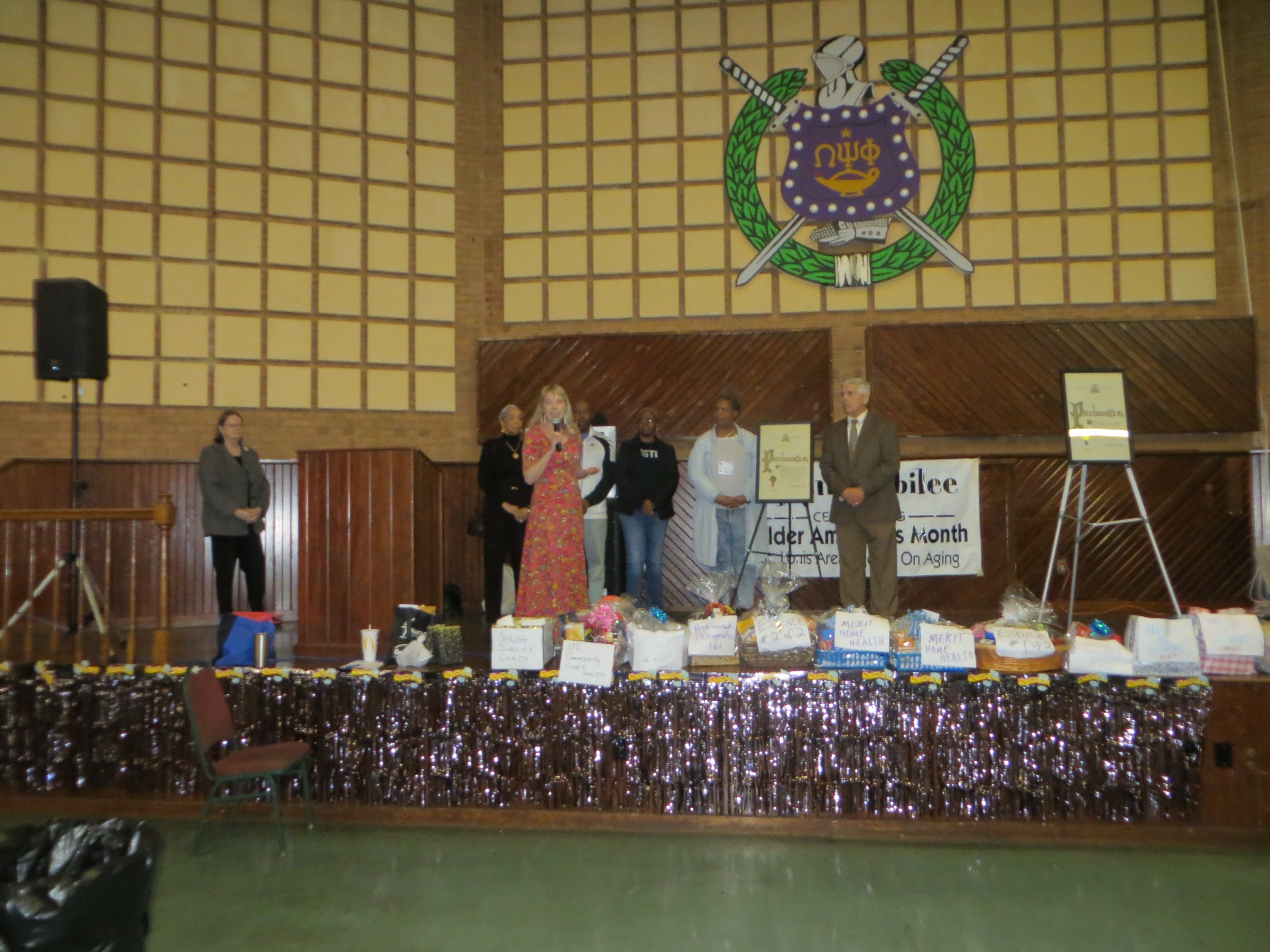 Anneliese Stoever of the St. Louis Area Agency on Aging paid tribute to the life and legacy of co-worker Mrs. Zora Anita Edwards Ward. Mrs. Ward was a longtime employee of the City of St. Louis (1957 - 1995), then most recently with SLAAA, since Jan. 1997 until she passed away on Monday, Feb. 25, 2019 at the age of 85. Her legacy will live on in our many memories of her and her encouraging words, her delicious meals, and her dedication to serving others. 
Family and friends on hand for the proclamation presentation included included Kelvin Ward, Mrs. Ward's son, Joanie Ward, Mrs. Ward's daughter, and Jean Turner, Mrs. Ward's longtime friend. In the proclamation, Mayor Lyda Krewson expressed heartfelt thanks to Mrs. Ward and to her family for Mrs. Ward's extraordinary record and example of civic service to others.
# # #
Department:


Department of Human Services


Topic:


Employees